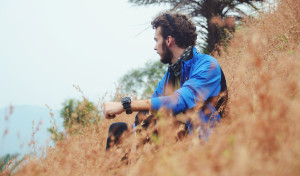 Action cameras have become smaller, lighter and more portable. As a result this mobile digital camera technology has revolutionized the way we view and document our lives. The benefit  from the flexibility provided by these smaller devices is that we tend to capture more videos. However, unfortunately one of the biggest challenges is being able to easily edit and post our videos.
Hoping to revolutionize and disrupt action camera technology, our friends from NexGear have developed the Frodo . Smaller than your wallet, this sleek strap-on Adventure Camera can sit on your wrist, bike or even your forehead.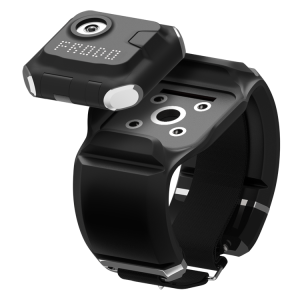 Don't let Frodo's size and weight fool you. The rugged design allows you to take it almost anywhere. Dustproof, shockproof and waterproof this light weight tech is a heavy weight on the action circuit.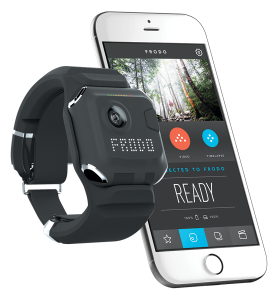 Taking videos is quite simple with Frodo . With the fastest shoot time of 0.7 seconds, Frodo will capture the action even if you miss it. Talking with Frodo founders Amardeep Singh and Rahul Vats at CES 2016 I love the amazing user friendly features incorporated into the design of this product.
Frodo uses intelligent edit styles to help consumers reduce the time and eliminate some of the complexity of video editing. Gone are the horrible and time consuming steps of transferring your video to your desktop device and spending countless hours editing.
Consumers can simply select from one of five styles to edit their videos and let the Frodo App take care of the rest. They can add music to your videos from your smartphone library. The Frodo App (compatible with both iOS and Android phones) and Frodo's inbuilt USB and wireless (Bluetooth: 4.0 LE, Wi-Fi: 802.11 b/g/n) connectivity allow you to seamlessly sync and transfer your footage.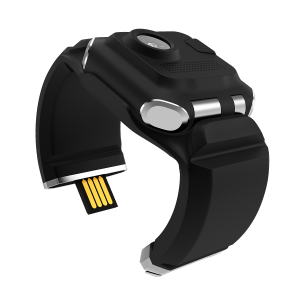 The smarts of this device do not stop once you have transferred your videos.  The Frodo App will keep track of and be able to recognize your favorite storytelling preference.  It leverages this intelligence to edit your future videos with this style.
The Frodo Strap-on Adventure Camera is for those who value great  video quality and ease of use, and it excels at allowing consumers to capture and share their lives quickly and without the drudgery of time consuming video editing. With Frodo sharing your adventure is as easy. as Strap, Shoot and Share.
Features and Specifications
Dimensions: 44.7 mm x 44.7 mm
Weight: 45 grams
Battery: rechargeable Lithium ion
Battery Life: Full HD recording of 1.5 hours
Display: Hidden LED display
Wireless Connectivity: Bluetooth: 4.0 LE, Wi-Fi: 802.11 b/g/n
Wired Connectivity: USB: Type-A, Plug & Play
Camera:

Video Resolution: Full HD, 1080p 30fps
Field of View (FOV): Wide, 120 degree
Video Format: H.264, MP4 format
Photo resolution: 8 MP, 3264 x 2448 pixels

Frodo App:

Compatibility: iOS 7.0+, Android 4.0+
Auto Sync: with your smart phone
Add soundtrack to your stories

Storage: 16GB, 32 GB, 64 GB
Intelligent Edit Styles:

Genius – Comprehensive video stories
Action – Fast-paced video stories
Calm – Serene video stories
People – People / face video stories
15 second – Quick 15 second Instagram video stories
For more information or to acquire the: Frodo Strap-on Adventure Camera
About Frodo
Mumbai based Frodo uses Evolutionary Algorithm to edit hours of adventure footage into ready-to-share videos instantly. It also learns your storytelling style over time and creates videos you'll love to share.