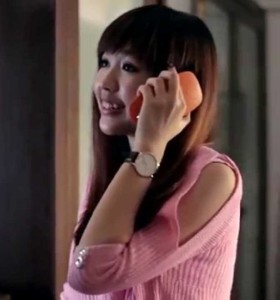 Mobile phones have become an essential component of our daily lives. Once upon a time they were only used by the few for the occasional emergency call, this technological device is an intrinsic part of our daily activity and social culture. That is why we usually panic if something happens to our smart phone. Just talk to anyone who has either had their phone stolen, lost or accidentally damaged and see the panic in their faces.
Our friends at fonebud are well ware of the importance of smart phones to consumers and have developed the fonebud Essential Guard to protect your smart device against accidental or intentional damage or theft. Ergonomically designed, available in four spectacular colors and weighing only 100g. The fonebud Essential Guard pairs with your Android or iOS smart phone via Bluetooth technology and allows the user to pick up calls easily from this remote. Users can answer their phone from the Essential Guard while their phone is well hidden (and secure) in their purse or pocket. fonebud also leverages newprint technology which allows the user to personalize their own device.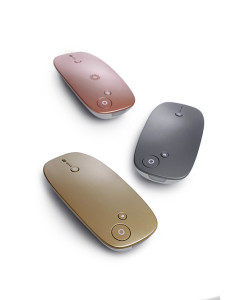 According to Dixon Chew, Co-founder of fonebud the Essential Guard "enables the user to keep their primary devices concealed in a bag or pocket, but continue to take calls". However the fonebud Essential Guard is much more than a high tech valet. This multi-tool device also doubles as an emergency flashlight and a high tech remote for selfie photos.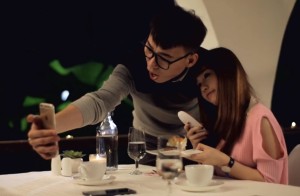 With the fonebud Essential Guard users can easily answer and adjust the volume of the call at the flash of their fingers. In addition users while talking on the fonebud Essential Guard can still browse their smartphone wile on the call.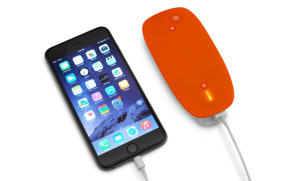 The design into the fonebud Essential Guard takes into consideration personal safety of both the phone and the wearer. With a Range alarm, users are automatically notified if their phone is out of range and the panic alarm provides an integrated personal security feature that is activated by the seamless pull of the integrated lanyard.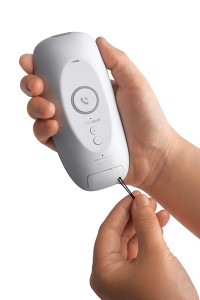 A wonderfully small smart device that will save your smart phone and more importantly may save you.
Specifications
Dimensions: 56mm x 119mm
Weight: 100g
Connectivity: Bluetooth 4.0
Colors: Gold, Green, Grey, Orange
Devices: pairs to 2 concurrent Bluetooth devices
App: iOS and Android devices with Bluetooth
Battery: Lithium polymer battery: 3,000 mAh capacity
Battery Life: 20 hours average talk time
Features
Powerbank
Emergency Flashlight
Selfie Camera shutter
Device Volume control
Range alarm (10 metres)
Panic alarm (Essential guard only)
For more information or to acquire the: fonebud Essential Guard
About fonebud
fonebud is made up of a team of Malaysian, Taiwanese and Hong Kong-based smart device manufacturers who saw the potential of Internet of Things (IoT) to influence the future of smart devices. The fonebud team is focused on the creation of trendy, scalable and functional products that make smartphone users' lives much easier