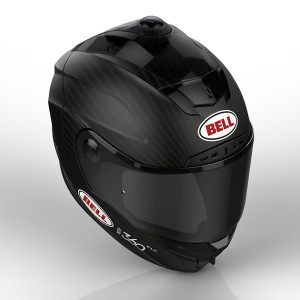 No matter what season, here is the ultimate in cameras that will bring the action into your living room. BRG Sports, innovators in (Bell, Riddell, Giro) protective gear has teamed up with action video extremists 360fly to unleash the first Action Sports Helmet with integrated 360-Degree Video.
Whether on the mountain or off road on your motorcycle or pummeling down a mountain on your skis, all for of these helmets will help you to capture that adrenaline thrilling moment from a birds eye 360 degrees of view.  The video capabilities are driven by 360fly's proprietary mobile app, featuring a simple user interface that allows users to instantly edit and share content to popular platforms such as Facebook or YouTube
With two hours of battery life the 360 degree video Action Sports Helmets records video in 4K and allows you to tag the location (with the built in GPS sensor) and upload it via Bluetooth or Wi-Fi.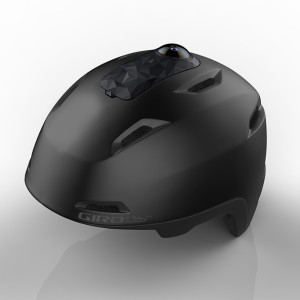 These helmets will also feature some pretty cool software technology integrated including Auto Pilot action tracking which enables the user to track and follow the main subjects of their video, a Collision Avoidance Alert that notifies the rider of potential collisions within the 360 degrees of view; Live Streaming which pairs the helmet with a Micro-HDMI accessory base (sold separately) to stream a live, real-time full 360-degree HD video stream; and the Highlight Reel which will auto-edit and create a 1-2 minute highlight reel clip.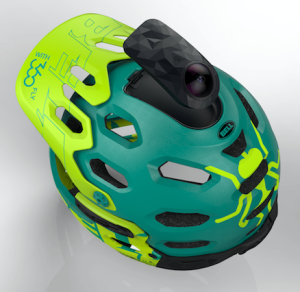 And once you are finished, the integrated 360fly camera is detachable so that you can still utilize the camera to capture some of your other (biking, hiking, surfing, walking) life activities.
Products
Bell Star with 360fly – the most advanced full-face street motorcycle helmet on the market today
Bell Moto 9 Flex with 360fly – off road motorcycle helmet
Bell Super 2R with 360fly – all-mountain helmet, with an innovative detachable chin bar
Giro Edit with 360fly – Giro's lightest full-featured snow helmet
Specifications
CPU: Qualcomm® Snapdragon 800 processor.
Camera: 4K camera
Video quality: 2880 x 2880 at up to 30 FPS
Built-in GPS sensor (Tag locations)
Sensors: barometer/altimeter and accelerometer
Connectivity: Bluetooth, built-in Wi-Fi
Battery Life: 2 hours
Features
Auto Pilot action tracking
Collision Avoidance Alert
Live Streaming
Highlight Reel
About BRG SPORTS
BRG Sports is a leading designer, developer and marketer of branded sports equipment, protective products and related accessories

About 360fly
360fly creates unique, 360-degree digital products that inspire users to capture, share and experience life's greatest moments in 360 degrees. Our passion has led us to redefine video capture, because we believe life is too rich to capture just part of it.