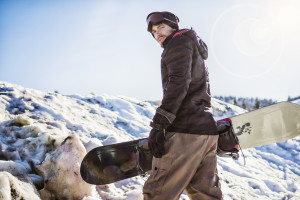 Technology is a transformational force that converts everyday, ordinary objects into lifestyle changing devices. Clothing is no exception to this phenomenon. The latest integration of fashion with technology is the world's first Solar-Powered Smart Jacket by ThermalTech.
The atypical approach to combat the extreme chills of winter has been to layer up. According to our friends at lifehacker, the  optimal warmth configuration is three layers. Unfortunately this traditional methodology lacks in practicality and offers the consumer little to no fashion soul.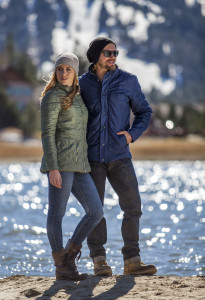 The ThermalTech smart fabric is a "patented solar-absorbing technology captures energy from sunlight, infrared, and UV light to convert into natural warmth". The ThermalTech smart fabric prevents overheating by maintaining the heat once the wearer reaches the optimal body temperature. Available in sizes S, M, L, and XL for both men and women ThermalTech has introduced three amazing styles.
The Street smart jacket is an elegant outer garment. Perfect for that walk in the park, this waterproof windbreaker is available in dark blue and green and works effectively in temperature ranges of 50 to -32 Fahrenheit or 10 to 0 Celsius.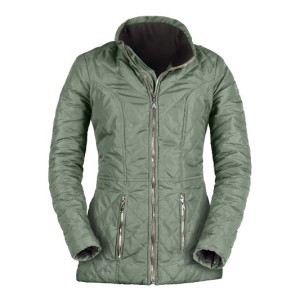 The Explorer smart jacket is designed for the explorer personality type in your circle of family and friends. It is made from waterproof, windbreaker material and is engineered with strategically placed interior pockets to hold your cell phone. The Explorer has a waist zipper and deep exterior pockets (great to store gloves, wallet, headphones) and comes in a variety of men and women specific colors.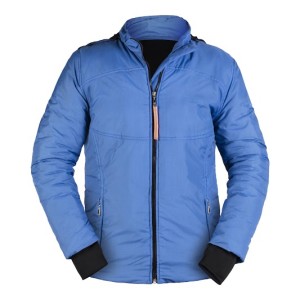 The Extreme smart jacket is targeted to the outdoor enthusiast. It also comes with many of the features of the Explorer including waterproof, waist zipper, deep exterior pockets. However the Extreme also provides the user with a removable hoodie and fashionably designed ports for your headphones. It is available in Gray, Black, (Men only) Blue and (Women only) Red.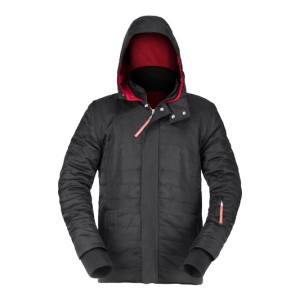 What I love about these products are that even though the technology is really cool, the end design is not bulky.  The jackets are not any different from than any other stylish garment  you may have in your closet.
The only questions I have regarding the ThermalTech Solar-Powered Smart Jackets are what do are they classified as? Would you call them Smart Fashion or is the more appropriate reference Techno Chic ? Either way the these techno-extreme outer garment are hoping to melt away your winter chills with the latest hot wearable tech. All of the ThermalTech styles are available for purchase at on Indiegogo.
Features
Waterproof
Generates up to 10°C/18°F of heat
Specifications:

Available in in Men's and Women's sizes S, M, L, and XL
machine washable
Material: ultra-thin stainless steel mesh fabric threads
Styles:
Street

Target -Fashion inspired
Colors: Men: Navy Blue, Midnight Black, Military Green / Women: Olive Green, Midnight Black, Light Gray
Temperature Range: 50 to -32 Fahrenheit / 10 to 0 Celsius

Extreme

Target -Outdoor sports
Colors: Men: Oxford Gray, Midnight Black, Navy Blue / Women: Midnight Black, Light Gray, Vivid Red
Temperature Range: 14 to -4 Fahrenheit / -10 to -20 Celsius

Explorer

Target – Casual wear
Colors: Men -Azure Blue, Fire Red, Military Green/ Women: Vivid Red, Emerald Green, Light Gray
Temperature Range: 55 to -30 Fahrenheit / 10 to -1 Celsius
Estimated delivery: August 2016
For more information Thermal Tech Fabric
To acquire the ThermalTech Solar-Powered Smart Jacket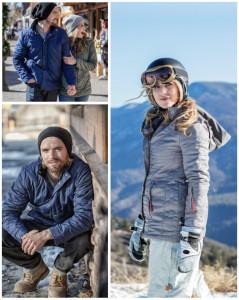 About ThermalTech
Founded in 2015 Houston based ThermalTech is the world's first patented solar powered smart fabric that keeps the body warm by generating heat gathered from the sun or artificial light. The patented solar absorbing technology transforms captured light into heat to warm wearers up to an additional 18ºF in a matter of minutes.