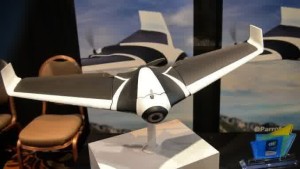 Last year, in 2015 we saw an explosion of Drones being purchased by consumers. In fact, according to the Business Insider, the market for commercial/civilian drones will grow at a compound annual growth rate (CAGR) of 19% between 2015 and 2020. Drone commercial and consumer use will provide billions of dollars in economic growth (projected to reach $4.8 billion dollars, worldwide by 2021). However, where there is an abundance of Drones being purchased, there seems to be little in imagination with respect to drone evolution.
French based Parrot  Is hoping to help consumers discover the next generation in Drone Technology with the Parrot Disco. With Ultra-light, automatic take-off and landing and a GPS guided return home option, this drone can be piloted safely by anyone.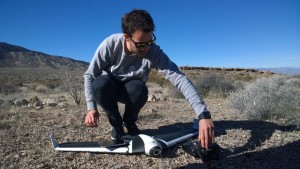 The Parrot Disco can be safely transported in your vehicle. The detachable wings make it easy to assemble and disassemble. Connectable via Wi-Fi or compatible with RC controller systems, the flexibility offered by the  Disco.makes it a perfect fit for both novice and experienced pilots. The Parrot Disco comes with a 14 Megapixel, Full HD 1080P Front nose camera and leverages 3-axis digital stabilization to ensure you capture that perfect picture.
The Parrot Disco is expected to be available later on in 2016.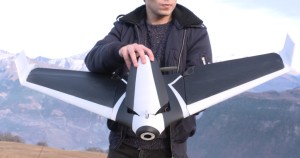 Features and Specifications
Flight time ~45 minutes
Automatic take-off
Automatic Landing
8″ propeller with high speed engine
Return home with GPS guidance
Compatible with RC Controller
Front nose camera – 14 Megapixel, Full HD 1080P
FPV First person view – live video stream
Lightweight and robust design to ease maneuverability
Easy to pilot thanks to assisted flying modes
Waypoints with Flight Plan (* in-app purchase)
Extended Wi-Fi range with Parrot Skycontroller
Lightweight Fixed Drone
Detachable wings for easy transport
For more information or to acquire the: Parrot Disco
About Parrot
Founded in 1994, Parrot designs, develops and markets consumer products for smartphones and tablets as well as high technology solutions in Automotive and UAV business