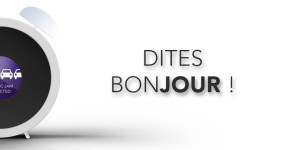 #IoT or the Internet of Things is the biggest disruptive force on the horizon. It will dramatically change the way the internet operates and will touch every aspect of our lives. By 2020 more than 50 billion devices will be connected to the internet.
With the latest creation of French techno wizards Holî the Bonjour Smart Alarm Clock has extended #IoT into our bedrooms. This intelligent alarm clock is programmed through voice commands. By simply saying Bonjour you activate the alarm. Additional commands such as "Wake me up at 7" and "This week I am off" will let Bonjour know if and when to awake you.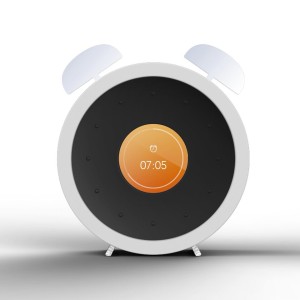 However the brilliance of this clock are extended well beyond the voice commands. The Bonjour Smart Alarm Clock has extensive integration with #IoT Home automation systems including Phillips Hue, Nest, IFTTT, LIFX and Neatatmo. So not only will Bonjour notify you if there is a traffic jam, it will also let you know if an intruder has entered into your home.
For those of us that like to keep track of friends and family, the Bonjour Smart Alarm Clock has Social media integration that will let you know what your dad has posted on Facebook while taking that vacation trip in Italy or what sale your friend has tweeted about while shopping at the mall.
French designer Greg Gerard and entrepreneur Jerome Schonfeld have integrated self learning into the Bonjour Smart Alarm Clock. As a result, Bonjour adjusts your wake up time based on your sleep patterns and schedule.
Transforming something as simple as your alarm clock, to an amazingly intelligent, personalize-able device. Where will #IoT go next?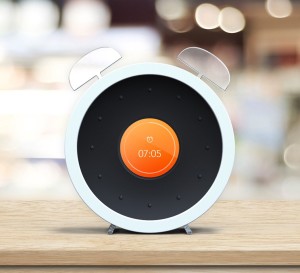 Features and Specifications
Voice Controlled
Self learning
Customized Wake up
Social Media Integration: Facebook, Twitter
Traffic Alerts
Home Control:

Integration with #IoT Home automation systems
Talks to your connected thermostat
Warns if intrusion is detected
Integration with Phillips Hue, Nest, IFTTT, LIFX and Neatatmo

Connectivity: Wi-Fi
Launch: ETA for Kickstarter launch in March
For more information or to acquire the: Bonjour Smart Alarm Clock by Holî
About Holî
Founded in 2013 by product designer Greg Gerard and entrepreneur Jerome Schonfeld, Holî designs devices and APPs to help you achieve better sleep. Know your sleep. Wake up naturally and full of energy