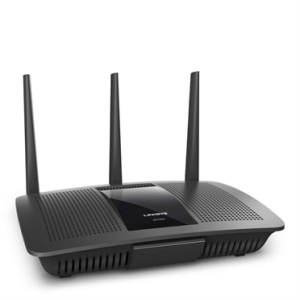 The Internet of Things (IoT) will touch every aspect of our lives. It will dramatically change the consumer experience and connectivity. Many analyst continue to tell us that IoT is expected to connect more than 30 billion devices by 2020. Whether it's a television, thermostat or home security system, the data from IoT sensors is flowing in constant streams from the devices to the network and (sometimes) back.
With the abundance of ever connected mobile devices and traffic being offloaded from cellular networks (on to Wi-Fi), the need for a faster Wi-Fi is critical. To ensure a seamless integration into an IoT infrastructure and address buffering issues with data streams our friends at Linksys have announced that their new Wireless Linksys AC1900 Mu-Mimo router is now shipping.
The new Linksys Max-Stream™ AC1900 MU-MIMO Gigabit Wi-Fi Router (EA7500) leverages the 802.11ac Wave 2 MU-MIMO (Multi-User, Multiple Input, Multiple Output) technology. MU-MIMO is changing the way wireless routers and devices communicate
Powered on a 1.4 GHZ dual-core and with 4 Gig LAN ports the Linksys AC1900 Router (EA7500) provides consumers with two (600+1300 Mbps) dedicated Wi-Fi bands that deliver combined speeds of up to 1.9 Gbps.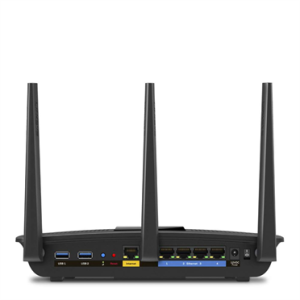 Perfect for the IoT connected home, the Linksys® AC1900 MU-MIMO router (EA7500) sends advanced Wi-Fi to multiple devices at the same time and same speed.
Specifications
Dimensions: 257 x 184 x 56 mm (10.12 x 7.24 x 2.2 in.) without antennas
Weight: 558 g (20.74 oz)
Processor: 1.4 GHz dual-core
Power: Input: 100-240V ~ 50-60Hz; Output: 12V, 3.5A
Ethernet Ports: 1x Gigabit WAN port, 4x Gigabit LAN ports
Other Ports: One(1) USB 3.0 port, One(1) USB 2.0 port, Power
Wi-Fi Speed: AC1900 (N600 + AC1300)
Wi-Fi Technology: AC1900 MU-MIMO Dual-band Gigabit, 600+1300 Mbps
Network Standards:

802.11b
802.11a
802.11n
802.11ac
802.11g
Wireless Encryption: Up to 128-bit encryption

Mobile: Linksys Smart W-Fi
Mobile App: Free for IoS and Android devices
Storage File System Support: FAT, NTFS, HFS+
Status & Pricing: Available at Canadian retailers at a MSRP of $249.99 (CAD).
For more information or to acquire the: Linksys Max-Stream™ AC1900 MU-MIMO Gigabit Wi-Fi Router (EA7500)
About Linksys
The Linksys brand has pioneered wireless connectivity since its inception in 1988 with its leading innovation and engineering strategies, and best-in-class technology, design and customer service. Linksys enables a connected lifestyle for people at home, at work and on the move, and with its award-winning products, simplifies home control, entertainment, security and Internet access through innovative features and a growing application and partner ecosystem