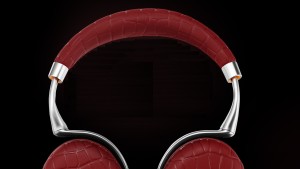 Wireless sound has surely come a long way. The evolution of wireless headphones has been dramatic in recent years. In past the freedom offered by Bluetooth headphones has been offset by the horrible sound quality.
The Parrot Zik 3 provides consumers with a luxuriously elegant design, seamless connectivity, comfort and smooth, rich, well-balanced sound in an over-the-ear headphone that eliminates a lot of external noise.
Striking Style
The strikingly modern looking design of the Parrot Zik 3 sets them clearly apart from every other headphones on the market. Whether it be the large oval shaped ear cups or the luxurious stylish look of the textured (croc, grain or leather) pattern. Although the look and design of these headphones is impressive. What makes it even more desirable is the fit. The deep dual cavity design ensures that ear cups provide a tight seal around your ear, enhancing and optimizing (without constraining) your listening experience.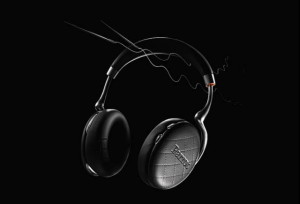 Great Sound
When it comes to your listening experience. The Parrot Zik 3 does not lack in the audio area. Traditionally many Wireless (ie Bluetooth) headphones provide users with tin-ny horrid sound quality. However you will find none of this with the Parrot Zik 3. The Zik 3 features integrated 24-bit digital-to-audio/audio-to-digital converters with sample rate capabilities of 192 kHz.
Whether listening to your favorite movie or classic music the Zik 3 provides the user with a crystal clear well defined sound. With the Zik 3 , you feel like you're getting a direct finely tuned acoustic sonic connection to your music.
Finger Tip Controls

The Zik 3 has some pretty cool features. Including noise cancellation and touch panel controls. The Intuitive Touch control panel (found on the right ear cup) will enable you to control and adjust your audio experience. Simply swipe your finger and adjust the volume, move on to the next track. And if by chance you get interrupted, simply take of the headphones and watch the Zik 3 stop the music.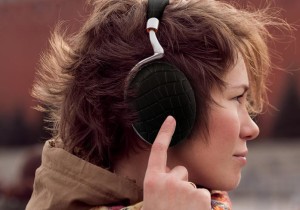 These headphones will be a great travel companion.Starting with the awe inspiring 18 hour battery life in flight mode, these headphones will last on any trans-Atlantic or trans-Pacific flight. With up to 30 decibels of noise cancelling, you can be sure that you wont hear that baby crying in the seat a few rows down. However it is just enough to ensure that you will hear other noise outside (to avoid that potential traffic accident).  .
Wireless sound has really come a long way.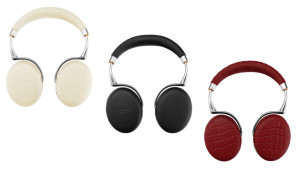 Features and Specifications
Dimensions: 175mm W x 202mm H x 39.3mm D
Weight: 270g
Colors: Croc Texture /Black,Croc Texture /Brown, Croc Texture /Emerald Green, Croc Texture /Red, Leather Grain /Black, Leather Grain /Carmel Brown, Over-Stitched /Black, Over-Stitched /Ivory
Smart touch control
Multiple active microphones
Connectivity:

Wireless: Bluetooth 3.0, NFC
Wired: 1.3m Mini-jack,

Audio:

Automatic Adaptive Noise Cancelling
40 mm Neodymium drivers
Integrated 192kHz – 24-bit Digital-to-Analog and Analog-to-Digital Converters
Parametric equalizer with 5 peak filters

Battery:

Type: 1 x Li-Ion 830 mAh battery
Battery life: 18 hours (flight Mode), 7 hours (Eco Mode)
Charging: 1.3m USB/Micro-USB, Qi (Wireless)
Charging Time: Approximately 2 hours

Parrot Zik App:

Compatibility: iOS and Android
App specific features: Artist audio presets, Producer Mode, Smart Audio Tuning, Graphic equalizer, Concert Hall Effect, Automatic adaptive noise reduction
For more information or to acquire the: Parrot Zik 3
About Parrot
Parrot is a global leader in wireless devices for mobile phones, stands on the cutting edge of innovation. Founded in 1994 by Henri Seydoux as part of his determination to drive the breakthrough of mobile phones into everyday life by creating high-quality, user-friendly wireless devices for easy living.