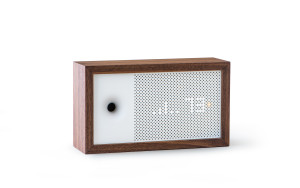 Knowing what is in the air you are breathing allows you to be "Awair" and improve your air quality.
Pollution is not just an outdoor occurrence. Inside your house and office unhealthy air can occur from mold, formaldehyde, dust and Carbon Dioxide. For those with asthma, you can create the best possible environment by monitoring and maintaining air quality within your home.
An indoor environmental station in guise of modern looking artistic clock, Awair is the latest in technology that monitors the indoor air quality of your home by measuring and analyzing Temperature, Humidity, CO2, VOCs and Dust.
Through an algorithm Awair then assigns a score on a scale of zero (poor) to one hundred (excellent). The Awair Score reflects a combination of user preference and proprietary algorithms based on the commonly available standards from the EPA.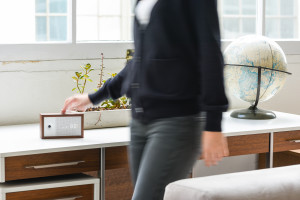 Awair has also intelligent LED signals on the front to provide you with status information of the device such as:
Blue: Bluetooth
Purple: Wi-Fi
White: Any issue after the installation
A Blinking light means Awair is connecting, working, searching or waiting.
A Solid light indicates the (color specific device) is connected.
Awair works with both Android and iOS Bluetooth 4.0 enabled devices to provide constant feedback on the environment. Awair provides real time air quality information every 15 seconds. Awair also provides color-coded status of the air quality
Green: the condition in that room is OK
Yellow: the condition in that room is not quite right
Red: the condition in that room is poor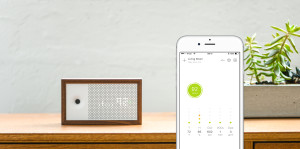 Awair also is intelligent and learns about your environmental preferences. Awair monitors the concentration of VOCs (Volatile Organic Compounds) helping you to minimize allergy irritants especially during peak allergy seasons. Awair does more than just monitoring and providing feedback. Awair interfaces with #IoT connected devices such as thermostats, lights, fans, heating & cooling, humidifiers and air purifiers to proactively adjust and improve the indoor climate.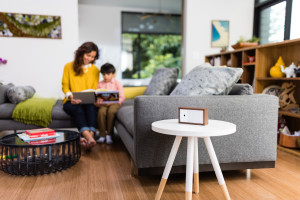 Features and Specifications
Dimensions: Width: 6.30 inch (160mm) x Height: 3.54 inch (90mm) x Depth: 1.97 inch (50mm)
Material: made out of toxic free natural material including dried walnut timber
Compatibility: iOS 8+, or Android 4.3+ smart devices with BLE 4.0
Connectivity: Wi-Fi 802.11 b/g/n @ 2.4 GHz. Bluetooth 4.0
Sensors:

Temperature
Humidity
CO2
Dust
Volatile organic compounds (VOCs)

Other: digital LED powered clock
For more information or to acquire the: Awair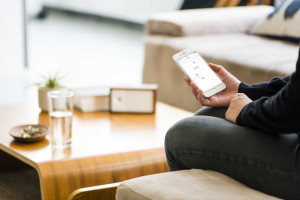 About Bitfinder
Our mission at Bitfinder is to help people understand their environment better and empower them to improve their wellness.