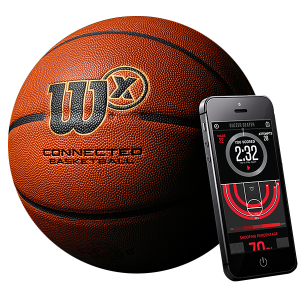 Sports and Technology have developed a symbiotic relationship. At the professional level we have seen technology help athletes push the physical boundaries and extend records. On the amateur level we see the innovation of technology help to develop the future generations of athletes.
With March Madness upon us, as sports enthusiasts we are amazed by the number of top-tier young men and women. In past we were witness to specialists.  On teams there were shooters, rebounders, defensive specialists, etc . However today we have seen the game evolve with more multi-dimensional players who can shoot, score, rebound, block shots and handle the ball.
Wilson a brand synonymous with sports for over 100 years is now pushing the level of basketball innovation to the next level. The Wilson X Smart Basketball is is an intelligent basketball that will help young and old basketball enthusiasts develop their short and long strokes.
Simply pair your smart device with the light weight Smart Sensor embedded into the Wilson X .
Now you can perfect your shooting stroke. The Wilson X Smart Basketball acts as a coach by tracking, encouraging and providing constant feedback.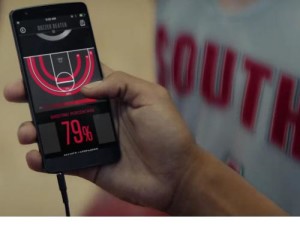 Not everyone, of course, is "Steph Curry" and can shoot from anywhere. So this device is a great way to improve. In addition to tracking percentage, timing and range the app has four game modes:
Free Range – Track your shots in shoot-around mode
Free throw – Improve your free throw shots
Buzzer Beater – Shoot with the game simulated pressure of a clock count down
Game Time – Play against a virtual opponent and see who comes out on top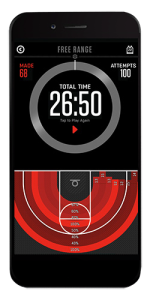 The free downloadable app is available for both Android and iOS devices.
It is amazing to see how technology has helped sports progress to new plateaus. It will be interesting to see if devices such as the Wilson X Smart Basketball will impact the next generation of athletes.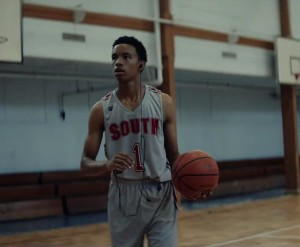 Features and Specifications
Ball Sizes: Official Size 29.5 (Size 7) and Intermediate Size 28.5 (Size 6)
Hoop: Works on any regulation 10-foot hoop with a net
Connectivity: Bluetooth
Battery:

Battery Life: 100,000 shots
Type: non-rechargeable battery

App:

Compatibility: Android and iOS devices with Bluetooth
Price: Free Wilson X app downloadable on Apple and Google Play store
For more information or to acquire the: Wilson X Smart Basketball
About Wilson
Wilson Sporting Goods Co. is one of the world's leading manufacturers of high performance sports equipment, apparel and accessories. Since 1914, Wilson has been on the mission to help athletes everywhere reach their true potential.