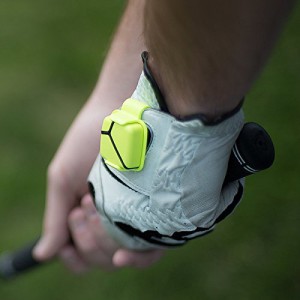 Let Smart Sports Tech take your Golf game to the next level.  With Spring pushing away old man winter, some of the courses around here are opening up early for spring golfing.  Golf Season is upon us.
This year in addition to hitting the driving range and taking some private lessons, I am looking for the latest in digitally connected integrated sports products to provide me with a long term improvement with my game.
Our friends at Zepp Labs have released the latest in #Smart #IoT technology. The Zepp Golf Sensor is a smart sensor that attaches to your glove and interfaces with your smart phone to track your swing angle, back swing position, club angle and speed.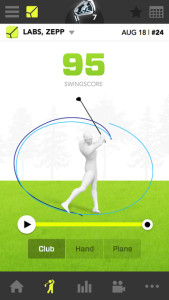 Although as small as a quarter, don't be fooled by the size or weight of this device.  The Zepp Smart Golf Sensor will help to teach and correct your swing by first adjusting the most fundamental aspects.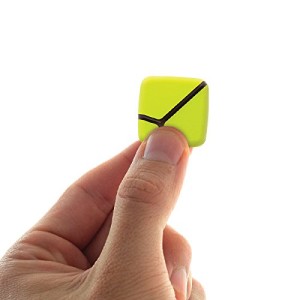 Using the Zepp #Smart Golf Sensor is very easy.
Attach the sensor mount to your glove and insert the sensor
Connect the Zepp sensor via Bluetooth to your smart device
Analyze your swing on your mobile device
Whether you are an amateur like myself, or a seasoned pro, the Zepp Smart Golf Sensor will help to fix fundamental issues with your swing. The free app works with both iOS and Android devices and provides analysis on Swing, Club Speed, Swing Plane, Tempo, Back Swing Position and Hip Rotation.
A great #Smart Technology that will transform my golf game and hopefully yours.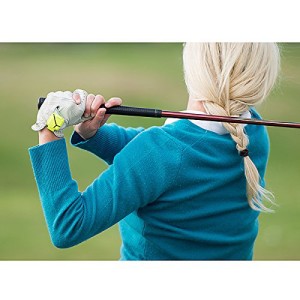 Features and Specifications
Sensor Dimensions: 1.1″ x 1.1″ x 0,4″
Mount Dimensions: 1.5″ x 1.2″
Mount Weight: 0.14oz
Sensors: Dual accelerometers, 3-axis gyroscope
Connectivity: Bluetooth 2.1
Memory: Flash Storage (holds up to 2,000 swings)
App: Zepp Golf

Android Compatibility: Smartphones and Tablets with v4.3+ using Bluetooth 2.1+
iOS Compatibility: iPhone 5+, iPad 3rd Generation+, iPod Touch 5th Generation with iOS 8.0+
App Analysis: 3D Swing, Club Speed, Swing Plane, Tempo, Back Swing Position, Hip Rotation
Video Analysis: Pro Swing, Record, Compare to the Pros

Battery:

Type: Built-in rechargeable Lithium Ion battery
Battery Life: 2.5 hour full charge cycle
For more information or to acquire the: Zepp #Smart Golf
About Zepp Labs
Zepp Labs is committed to helping athletes and coaches discover ways to improve their game. Comprised of seasoned executives, designers and engineers located in Silicon Valley, California, Beijing and Shenzhen, China, the Zepp Labs team is applying years of technology, design and go-to-market experience from industry-leading consumer technology companies including Apple, Jawbone and Microsoft toward improving the way we practice, play and experience sports.