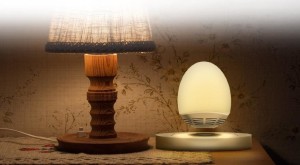 Nothing says Easter Gadget like a mysteriously Floating Levitating Egg Shaped Speaker.
This year why not forgo the traditional chocolate and give instead something different. This cool speaker will sit on your desk and mesmerize your friends with its magically hovering nature. Watch as the Orb floats 10mm above the base. The ICEORB comes with a revolutionary next generation Dynamic Stabilization mechanism. The Blue lights on the base will let you know if the Orb is center aligned.
This soft glowing light also doubles for a speaker that can connect to your device through the power of Bluetooth or NFC.  The 5W x 1 speaker provides the user with 360 degree surround sound which is perfect to accentuate the sounds of your music.
The ICEORB Harmony Floating Bluetooth Speaker The base is charging dock that can charge both the Orb and your phone.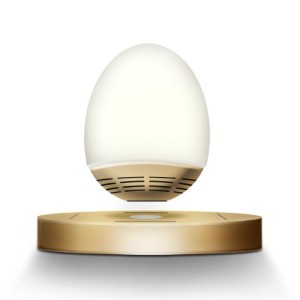 Specifications
Orb Dimensions : 85mm diameter
Base Dimensions : 150mm diameter x 25 mm height
Speaker Weight: 280g
Base Weight: 645g
Connectivity: Bluetooth 4.1 / NFC
Features
Light: Warm Night light design
Wireless range 10 meters
Speaker: 360 degree surround sound
Battery:

Type  Built-in rechargeable battery
Battery Charge: via USB cable
Play Time: ~ 10 hours
Charging Time: ~ 3 hours
For more information or to acquire the: ICEORB Harmony Floating Bluetooth Speaker
About ICE
ICE (Information, Communication & Entertainment) EQUIP PEOPLE WITH ELECTRONIC DEVICES DRIVEN BY EXEMPLARY INNOVATION AND A COMPLIMENTING ECOSYSTEM