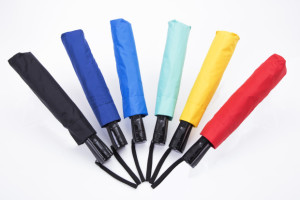 IoT technology is infiltrating throughout homes and is beginning to transform main stream devices. The latest in the assimilation is the traditionally boring Umbrella. With showers on the horizon in April and May, determining when you are going to need your umbrella will become a necessity.
The history of the umbrella is quite exotic. The umbrella was first invented  over 3500 years ago in Ancient Egypt in the form of simple palm leaves as a sun protecting device. Initially used.   We have seen examples of its use popping up (pun intended) in Ancient Greece,  Rome and many other places.  The Chinese in the 11th century BC were the first to modify the configuration of the umbrella for protection against the rain.
The next natural progression of this traditionally staple accessory is the smart umbrella. Hong Kong innovator HAZ Digital has created the worlds first IoT Umbrella. The HAZ Umbrella will tell you the weather and remind you when to bring it along. Compatible with both IOS and Android devices, the umbrella communicates to your smart phone via Bluetooth Low Energy.
In addition to the rain forecast the App will let you know if there is High UV potential. The app can also be configured with intelligent location-based weather forecasts.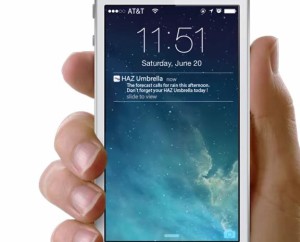 Beyond the technology the HAZ Umbrella measures 22 inches in length and 45.6 inches arch diameter. Available in five traditional colors the HAZ Umbrella will automatically open, close and retract, enabling the user to feel confident.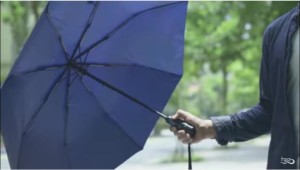 And if by chance you forget where you place it, the HAZ Umbrella will let you know where it is. Once activated, the umbrella will automatically connect to your phone within seconds when you pick up the umbrella. Should the distance between the umbrella and your phone exceed 30m (100 feet), the Bluetooth leash will notify your phone in case you've accidentally left your umbrella behind.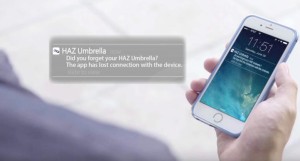 Features and Specifications
Dimensions:

Diameter: 103 cm/45.6 in
Length: 56 cm/22 in

Weight: 480 g/1.05ib
Colors: Classic Black, Navy Blue, Sky Blue, Yellow, Red
Material: Umbrella fabric is coated with Teflon®,
Communication: Bluetooth Low Energy
Bluetooth Distance: ~30 m/100 ft
Adapter Input Power: 100 – 240 V
Adapter Output Power: 12 V
Battery:

Type:

Bluetooth – CR2032 Coin Battery,
Open/Close Mechanism – Rechargeable Li-ion 200 mA

Battery Life: Can open/close over 150 times with a single charge
Battery Charge: power adapter (included)

App: iOS (iPhone 5+) and Android 4.4+
For more information or to acquire the: The HAZ Umbrella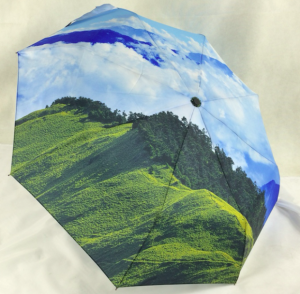 About HAZ Digital, Inc
Founded in 2014, HAZ Digital is a technology company that develops physical IOT (internet of things) products. We are passionate about using great technology to build internet-connected smart devices for enthusiasts just like you.