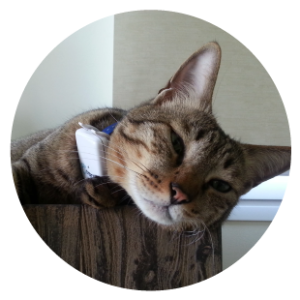 Recently in my community the city has increased the cost to return lost pets.  This is as a result of the yearly cost to find and return pets to their owners. Unfortunately the numbers for pet owners are not good. The American Humane Association estimates over 10 million dogs and cats are lost or stolen in the U.S. every year. One in three pets will become lost at some point during their life. Without ID, 90% of lost pets never return home

Despite my best effort to keep my pet cat Gizmo in the yard, occasionally he finds a way to wander into the forest behind my house and occasionally has been seen in my neighbor's yard.
Looking to minimize the impact on my stress and wallet I have looked into many high tech options.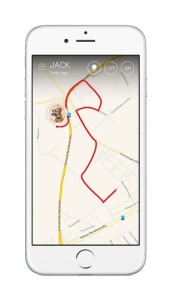 The Tractive Pet GPS System seems to be a cost effective alternative to paying the city fees. This device is available in two sizes which will work with both cat and dogs. The GPS device pairs with Apple, Android and Windows mobile devices and allow you to easily define a virtual fence. The Tractive Pet GPS System is also waterproof and very light. The integrated light enables you to track your pet even during the night.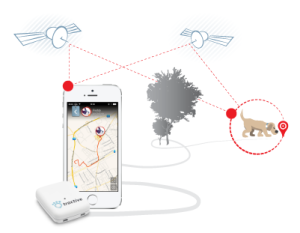 Tractive will alert you should your pet go out of the defined boundary and will provide you with real time location updates so that you can see the current position of your pet on a map. One thing to note beyond the system is you should check the cell coverage of your mobile provider.  If you're not going to be out in very remote areas with little or no cell coverage this may result in very spotty coverage and you not being able to find your pet.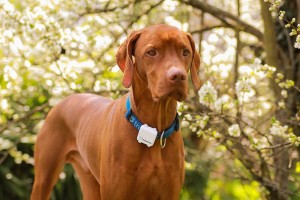 Specifications
Size: 51 mm x 41 mm x 15 mm
Weight: 35g (1.2 oz)
integrated light
Waterproof up to 1m (3.3 ft) (IPX7)
Collar: Two sizes:

Small 20 mm wide / 30-50 cm length
Large 30 mm wide / 45-65 cm length

Rechargeable Battery:

Battery Life: 2-5 days
Recharge Time: fully recharges in 2 hours
Features
Safe Zone
Virtual Fence
Live-Tracking
Flat fee Monthly Service fee
Supported Devices:

Apple: iPhone 4, iPhone 4S, iPhone 5, iPhone 5C, iPhone 5S, iPhone 6, iPhone 6+, iPhone 6S.
Android: Android Version 4.1 or newer
Windows: Windows 8.1 and newer
For more information or to acquire the: Tractive Pet GPS System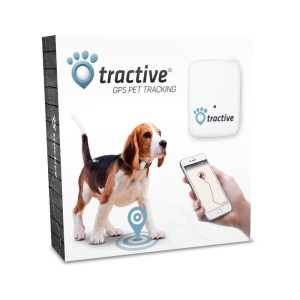 About Tractive®
Tractive® was founded in 2012 in Pasching, Austria. Tractive® is engaged in the development of hardware, gadgets and apps for pet owners. Besides pet wearables Tractive® builds pet apps for iOS, Android and Windows Phone. Furthermore, Tractive® develops the social image gallery Tractive Photos to create an ecosystem for pet owners and pet lovers.