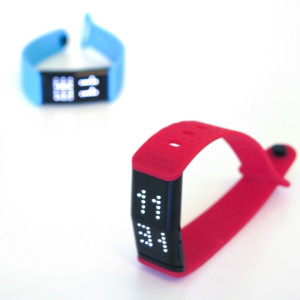 Designed to enhance your racketeering, the Pulse Play is the worlds first Wearable Racket sports watch.  Perfect whether you are playing tennis, badminton squash or ping pong (aka table tennis) this device will keep track of the score, thus ensuring that you can concentrate on your form.
Created by sFBI and Andi Ram the Pulse Play is available in eight amazing stylish colors (Ice Blue, Red Crimson, Black Onyx, Snow White, Royal Purple, Court Green, Sunshine Yellow, Turquoise Gem).  The Pulse Play Wearable is durable enough to wear on the court, yet stylish enough to wear to dinner afterwards. From sturdy and sweat resistant to stylishly vogue.
In addition to score keeping, Pulse Play keeps track of your match history and announces the score in 50 different voices.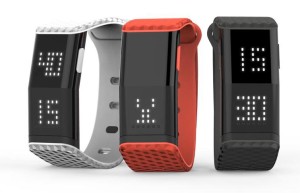 Pulse Play also provides an amateur ranking system that allows the player to see their progression world wide on the amateur system. You can find a player of your similar (or higher) ranking in your geographic vicinity. What is cool about this device is now you too can go on vacation or your amateur tour and find a player to challenge.  Perhaps on your next visit to Spain you can challenge Rafael Nadal's brother Tomeau Nadal to a tennis match.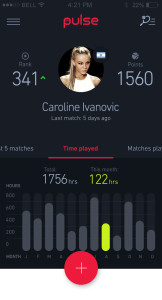 Features and Specifications
Dimensions: 47 mm x 23 mm x 9 mm
Weight: 32 g
CPU: TI MSP 430
Features

Scorekeeper
Ranking System
Find Players
Match History
Announcer in 50 different voices
Time

Battery: Rechargeable LiPO (Lithium Polymer)
Battery charging: Micro USB
Compatible with Apple Watch and Android Wear
Sweat resistant
For more information or to acquire the: Pulse Play Wearable Racket sports watch
About sFBI
sFBI (Small Factory Big Ideas) is a startup studio that builds businesses around bringing practical solutions to everyday problems. The team, led by serial entrepreneur Enon Landenberg, consists of experts in the startup, engineering, marketing, and development spaces.