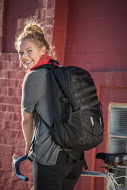 Fashion and functionality integrate with technological wizardry with the Klifit smart backpack. Made out of 1680D Ballistic HD Nylon, extremely strong material, this backpack will protect your books and gadgets alike. Klifit is water repellent, cut and abrasion resistant and has 3D reflective taping to ensure the wearer is visible during night use.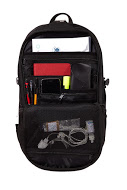 The basic design behind the Klifit smart backpack provides three layers for safe and secure storage of your books and other devices, three front microfiber organizing areas and two water bottle holders on either side of the backpack. One would thing that with all this space that Klifit would be a challenge in carrying your stuff. However, nothing could be further from the truth. The ergonomic design behind this backpack ensures that the weight is equally and well distributed. A built-in lower cushion provides additional support for your lower back.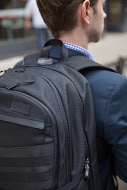 The Klifit smart backpack connects to your phone or tablet via Bluetooth and provides the owner with the ability with RFID technology to track items in and outside of the backpack. Once the user inserts the tagged item into the backpack the smart RFID AI app recognizes and checks it off on your phone list. Never again will you have to worry whether or not you have remembered your keys or wallet.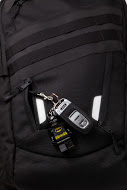 Klifit comes with a built in battery that provides a cool charging system for your mobile phone. Klifit also has a smart lock that enables the user to lock and unlock the backpack either via their smart device or through the patten pending smart color combination system.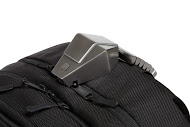 Great for school, camping and even just puttering around town, this device will make a great high tech accessory for student and adult alike.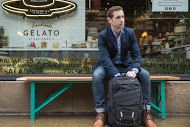 Features and Specifications
Dimensions L x W x H : 19.75" x 8.5" x 13.75"
Weight: 3.96 pounds
Materials: 1000D Cordura and 1680 Nylon fabrics
Colors: Black, Grey
Connectivity: Bluetooth BLE technology
Batteries: 1000mah Li-polymer Battery, (optional 2000mah Li-polymer Battery)
Features: Item Tracker, Locker, AI (schedule) solution
Other: 3D reflective Tapes, Water repellent, Abrasion Resistant, Cut Resistant
App: Klifit App compatible with both Android and iOS devices
Status: Seeking Kickstarter funding, Availability December 2016
For more information or to acquire the: Klifit smart backpack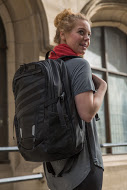 About Klifit

Klifit is an American company headquartered in Los Angeles, California. Founded by Joseph Park and Young Kim, the company is known for its products of the same name, which are backpacks, wireless-enabled wearable technology devices that identify the items, located inside of the backpack includes bluetooth technology lockers.