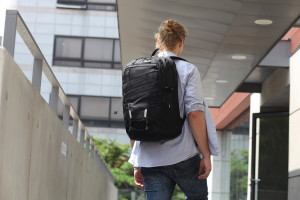 Just as going back to school for students is all about working on your ABC's. For Gadgets and Gizmos, back to the basics is also about ABC's.
The ABC Backpack or the Anti-Theft Battery Calendar Backpack is an #IoT enabled smart backpack designed for, traveling, work and school. Made out of waterproof ballistic nylon that will help any student navigate through the school year, this storage device should be moved to the head of the class. Made by US based Klifit, this device features an well designed front pocket (with keychain), two side pockets and twenty organizing pockets.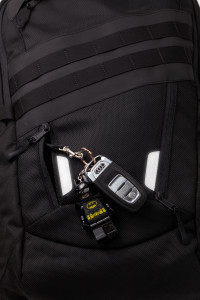 Beginning with the RFID tracking that will let your son or daughter know if they forgot to put anything in their bag such as their lunch, laptop, gym clothing or even (ahem) their homework. The built in 5,000mah (upgradable to 10,000mah) Lithium battery is perfect to charge your smart phone or tablet on the bus.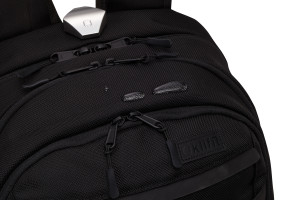 The feature I love the best about this high tech bag is that the zippers on this bag are secure and will not open unless the designated smart phone unlocks it. This cool accessory will ensure your child's content's are safe and secure even if he or she leave's it to go get their lunch.
The ABC Backpack also comes with an Adroid and IOS Klifit Software that has a calendar feature and inventory sync that will allow your child to easily organize their schedule and items needed each day.  Instead of you having to remind your son or daughter of their class schedule, lunch and school materials, this smart back will do it for you.
If your are interested in the ABC Backpack make sure you head off to their Kickstarter page and sign up.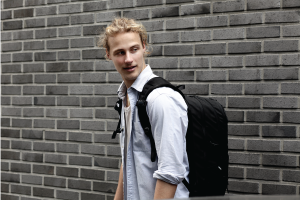 Features and Specifications
Dimensions L x W x H : 13.75" x 8.5" x 19.75"
Weight: 2.42 pounds
Materials: 1680D ballistic nylon
Volume: 33L
Connectivity: Bluetooth
Batteries: 5,000mah or 10,000mah Lithium Polymer Battery
Design Features: front pocket (with keychain), two side pockets, 20 organizing pockets
Bluetooth Locker: unlocks automatically when you get near
Item Tracker: To help people manage what is in their backpack
AI System: A similar syncing app that notifies what to bring on each day.
App: Klifit Software compatible with Android and iOS devices
Other: Weather resistant:
Status: Seeking funding on Kickstarter, eta for delivery is April 2017
For more information or to acquire the: ABC Backpack
About Klifit
Klifit is an American company headquartered in Los Angeles, California. Founded by Joseph Park and Young Kim in 2015, the company is known for its products of the same name – which includes backpacks, along with other wireless-enabled wearable technology.