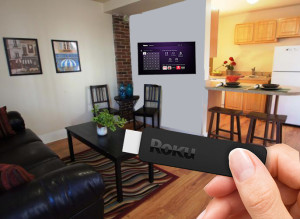 Streaming has transformed the way TV is viewed for College and University students.
If you are looking for a cost effective alternative to traditional TV, then the solution for you is the new Roku Streaming Stick®. At only 0.6 inches and the size of a USB stick, this device can be transported by simply slipping it into your pocket. Wth the challenges in traditional dorm or apartment sizes, this device is perfect.
We have seen over the last 5 years the trend in TV viewing change especially with high school and university students. Nielsen's report show's that viewing habits over the last 5 years for 18-24 year olds has evolved from traditional TV to streaming. The new Roku Streaming Stick® works great with your TV, phone or tablet. All you require is a broadband internet connection and a wireless router.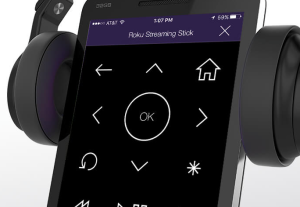 Although the new Roku Streaming Stick® comes with a RF remote, you can also leverage the easy to use iOS or Android app on your mobile phone or tablet to control, search and even listen to content. In addition to watching your favorite shows you can send videos, music and photos directly to your TV.
Affordable, compact, powerful and mobile. The perfect solution for the school year.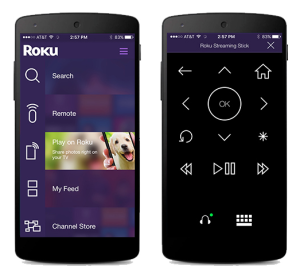 Features and Specifications
Dimensions L x W x H : 0.5 x 3.3 x .8 inches
Weight: 0.6 ounces
Audio Output: Digital stereo over HDMI®, DTS Digital Surround™ pass through over HDMI®
Video Outputs: 720p, 1080p
Connectivity: 802.11 (a/b/g/n compatible) with WEP, WPA, and WPA2 support
Power

Power Consumption: Less than 3W (typical) when streaming HD video
Power Input: 5.0V – 1.5A USB power adapter
Batteries: 2 AAA batteries (for the remote)

App: Free iOS® and Android™ mobile app
For more information or to acquire the: new Roku Streaming Stick®
About Roku

Roku pioneered streaming for the TV, and we aspire to power every TV in the world. We developed a streaming platform that delivers a best-in-class user experience