POV technology has transformed the way we look at every day events.
Content created by consumers has not only evolved the way we document and share our lives, but it has also changed the way media advertises and reaches out to its targeted audience.
Modular video cameras are being fixed to almost anything and everything. Whether it be to the front of bikes, helmets of skiers or the chest of bungy and base jumpers. Commercials, fashion shoots and ordinary videos and photos are captivating life unveiled.
Looking to harness the power of POV tech to transform with the next generation of modular camera's our friends at Drift have announced the soon to be unveiled Ghost 4K camera. Unlike GoPro, this camera is a fully customizable solution, including battery packs, an LCD viewfinder or a 4G unit.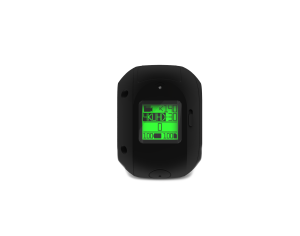 Coming with a remote, multi-hour battery life and fully rotatable lens, the Ghost 4K will allow consumers to see it all from every angle in up to 4K UHD at 30 FPS.
Beyond the really cool hardware, Drift also provides the end user with multiple edit modes and configurations including Car DVR (for a handy dashcam) and Cinematic mode.  Stitch' Mode allows new clips shot after setting a time interval will automatically be 'stitched together.  My favorite feature is the timeless mode that allows you to capture photos and videos up to 12 MP in intervals ranging from 1 second up ton 1 hour.  All of this can be shared, tweeted or posted easily with the social media integration built into the Drift Life app.
Technological advancements with consumer hand held recording devices have improved the quality of user point of view generated content. With the arrival of the Ghost 4K the video quality posted will be enhanced tremendously.
Ghost 4K will debut at IFA 2016 in Berlin. I can't wait to get my hands on it.  Life events unveiled in ultra 4K UHD.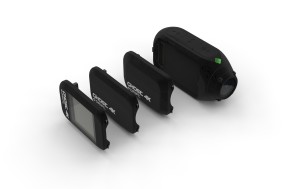 Features and Specifications
Dimensions L x W x H : 82 x 43 x 31.40 mm
Sound: Dual front/rear microphones
Video: HD video up to 4K UHD @ 30 FPS, 2.7K @ 60 FPS, 1080P @ 120 FPS
Photos: Up to 12 MP resolution
Electronic Image stabilization
Gyroscope
Connectivity: Bluetooth, Wifi
Storage: 10 PIN Mini USB and microSD slot for up to 64GB
Remote: Wireless
Auto low light mode
Social Media: Content sharing across Social media (i.e. Twitter, Facebook, Instagram)
Status: available in October 2016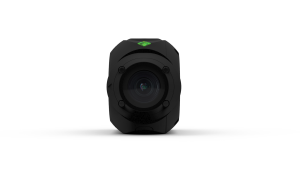 For more information or to acquire the: Ghost 4K
About Drift Innovation
Drift is one of the world's most experienced and trusted wearable camera brands. A small, dedicated and passionate team based in London,Drift manufactures a range of everyday wearable and action cameras.