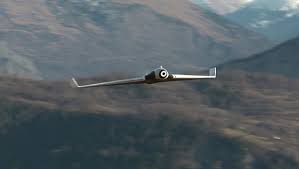 Personal Drone Technology has transformed from science fiction to touch every day activities. Whether it be delivering pizza, to helping fight fires, to herding ship, drones are on the rise in everyday applications.
One of the leaders in drone technology is French headquartered Parrot. The latest of their long line of leisure drones the Parrot Disco with FPV. First-person view (FPV), also known as remote-person view (RPV) is the concept of piloting your drone using FPV cameras and head sets. What makes this technology game changing is that FPV technology transforms the act of flying by putting the pilot in the cockpit seat enabling them to see the breath capturing scenery.
The Parrot DISCO is an fixed wing, ultra light carbon and EPP (expanded polypropylene), ultra fast drone that can navigate at'80km/h in flight for approximately 45 minutes of flight time.
The Parrot DISCO FPV provides the pilot with cockpit glasses to provide 1080p full HD (with 3 axis camera stabilization) video. The Parrot DISCO FPV connects the cockpit glasses with the Parrot DISCO through secure Wi-Fi.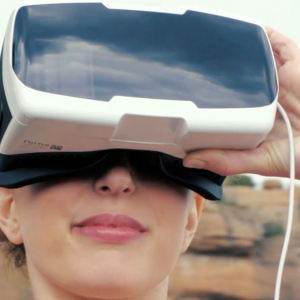 The Parrot Skycontroller 2 uses two joysticks for ultra-precise connectivity and control up to 2 KM away. First-person view (FPV) flying is very technical to master. However once you have mastered it you will be able to take amazing photos.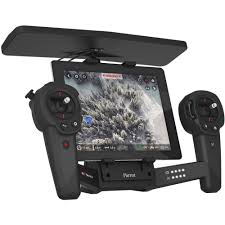 Features and Specifications
PARROT DISCO
Size: 1150 mm x 580mm x 120 mm
Wingspan: 1150 mm (45 in)
WEIGHT : 750gr | 26oz
GPS :Built-in GPS: GPS + GLONASS
Motor: 1280kv motor
VIDEO & IMAGE : 1080p Full HD camera, Video streaming: 360p / 720p
SENSORS :Ultrasound, Altimeter, Optical flow camera, Airspeed sensor (Pitot tube)
CPU: Dual core Cortex A9
Internal Flash Memory: 32GB
WI-FI AND TRANSMISSIONS : WiFi AC-type, 2 bi-band antennas (2.4 and 5GHz)
Up to 2km with Parrot SKYCONTROLLER or SKYCONTROLLER 2
REMOVABLE BATTERY : 2700 mAh / 25A 3-cell LiPo Battery
Battery life: 45min
PARROT SKYCONTROLLER 2
DIMENSIONS :200x180x110mm
WEIGHT : 500g
Battery: Li-Po battery: 2700mAh
Battery life: 240 minutes
PARROT COCKPITGLASSES
WEIGHT :390g
FOV :90°
GENERAL FEATURES :Compatible with a range of smartphone brands with screen sizes from 4.7″ to 5.7″ and thickness between 6mm and 9.5mm.
For more information or to acquire the: Parrot DISCO FPV
About Parrot

Founded in 1994 by Henri Seydoux, French tech company extraordinare Parrot creates, develops and markets high tech wireless products for the retail and professional markets.