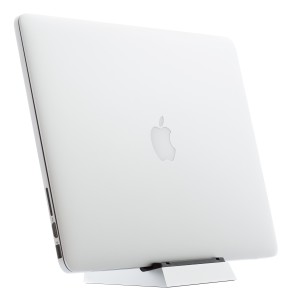 If you have ever run into the trap of watching and listening to your Mac's built in fan spinning as a result of high processing applications (such as video editing, 3D rendering, video games). The you may want to take note of this great product.
By default, "the fundamentals of laptop engineering design dictates that performance is limited by the laptop's ability to remove heat, and because laptops typically have less powerful cooling systems." Looking to alleviate your Mac from the pain of slow performance, the SVALT D2 High-Performance Cooling Dock provides an elegant solution for Apple laptops.
Designed from high-end aluminum anodized aerospace grade material the new D2 works with a variety of devices including the Retina MacBook Pro, MacBook Air and Razer Blade laptops.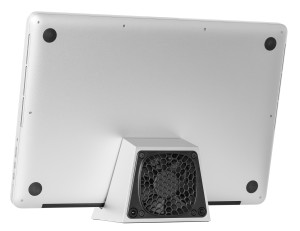 In order to use the SVALT D2, simply place your mac in clamshell mode and dock it into the device. With the laptop in closed screen clamshell mode the SVALT D2 drives cooling air directly into the laptop's central cooling intake vent. By default the D2 Cooling Dock runs in auto mode. However if needed you can activate turbo mode.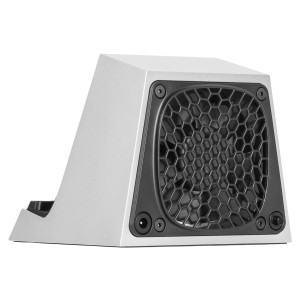 Beyond the cool technology, the SVALT D2 is the definition of Apple elegance. Created by the designer and founder of SVALT, Chad Kirkpatrick, the SVALT D2 is made from quality materials, will blend seamlessly with your Mac and will accentuate your office or home furnishings.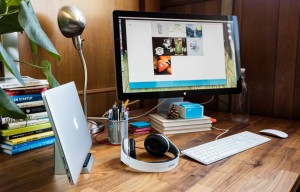 Features and Specifications
Dimensions L x W x H : 4.8" wide x 4.1" deep x 4.1" tall
Weight: 2.1 pounds
Materials: high-end aluminum anodized finish
Power: 100-240V AC input and 12V output
Color: Silver Aluminum Finish
Power Supply:

Type A (USA, Canada, Mexico, Japan)
Type C (Europe, South America, Asia)
Type G (United Kingdom, Ireland)
Type I (Australia, New Zealand, China)

Features:

Three auto and two turbo speed cooling modes.
Fixed speed customizable from 900 to 3600 RPM
For more information or to acquire the: SVALT D2 High-Performance Cooling Dock
About SVALT

Founded by creative designer, Chad Kirkpatrick, SVALT is a maker and purveyor of luxury workspace furnishings for the professional and the design orientated.