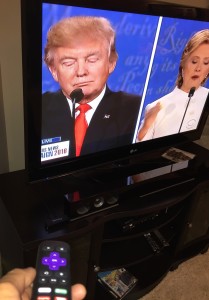 The live-streaming TV space has been turned on its head with the release of the ultra affordable ultra compact, ultra high 1080p HD streaming Roku Express and Roku Express+.
Consumers now can purchase these disruptive streaming sticks at a price of $39.99 MSRP and $49.99 MSRP Canadian.  This is very appealing budget conscience media streamer that costs even less than Google Chromecast and (on the other end of the spectrum) Apple TV.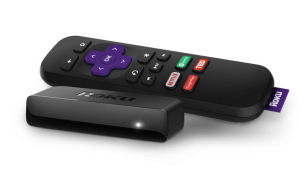 Although these devices are extremely cost conscience I like it that Roku has not eliminated what its customers like. As with other devices, the Roku Express and Roku Express+. are powered by Roku OS with access to more than 2500+ streaming channels. Traditional Roku meat and potatoes features such as Roku Search, Roku Feed, Remote Control and Play on Roku are accessible on both the Roku Express and Roku Express+.
For users that prefer to use their mobile device instead of the gum-size remote can leverage voice search on their iOS® and Android™ mobile devices. Features like Hotel and Dorm Connect provide consumers quick wireless connectivity in locations that require log-in credentials to access the network.
Great news for users that still have legacy televisions as the Roku Express+. has both HDMI and analog audio/video output, allowing it to connect to older TVs and newer devices.
Roku has delivered a small, powerful, enhanced streaming solutions at an affordable cost.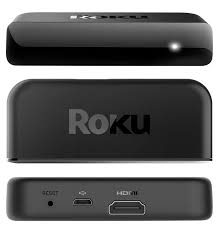 Features and Specifications
Fast 1080p HD streaming
Simple IR remote control with popular streaming channel shortcut buttons
802.11 b/g/n wireless
Optional removable adhesive strip for mounting to a TV
High Speed HDMI® cable included
Roku Express+ also includes: A composite jack and included composite A/V cable (red/white/yellow)
App Compatibility: iOS and Android
Price:

Roku Express: $39.99 MSRP
Roku Express+$49.99 MSRP
For more information or to acquire the: Roku Express and Roku Express+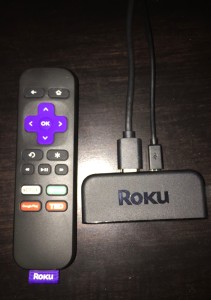 About Roku

Roku pioneered streaming for the TV and aspires to power every TV in the world. As of June 2016 the Roku OS powered TV streaming for 10+ million monthly active accounts. Roku is known for streaming innovation and high customer engagement, offering content providers and video advertisers the best way to reach streaming audiences. Roku customers streamed 4 billion hours of video and music in the first six months of 2016 as compared to 5.5 billion hours in all of 2015. Roku streaming players and Roku TV models are available in 10 countries through direct retail sales and licensing arrangements with TV OEMs and service operators. The company was founded by Anthony Wood, inventor of the DVR. Roku is privately held and headquartered in Los Gatos, Calif. U.S.A