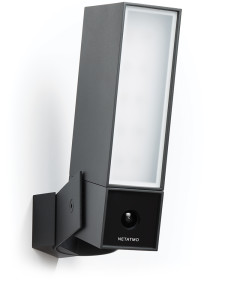 Having two parents in the senior's age category I know how seniors can face many difficulties as they grow older.   One unfortunate challenge is the safety and security. In Canada, recent high-profile 'home invasion' have received significant exposure in the media, particularly those where the elderly have been targeted. According to Statistics Canada, nearly three times as many victims in home invasions were elderly compared to other types of robberies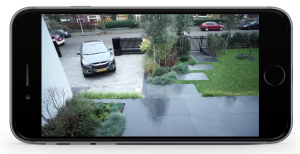 French tech extraordinaire NETATMO has released the home security device Presence in Canada.  Although not specifically targeted to the aged population, this device can be an amazing high tech tool to help protect.  The is  NETATMO Presence an outdoor security camera that doubles as a flood light.
In addition to the common sense approach to elegant home security. What I love about the Presence is the simplicity of setup, the unique #IoT enabled features and that NETATMO has allowed the end user to determine what they want to store local and what they want to store online.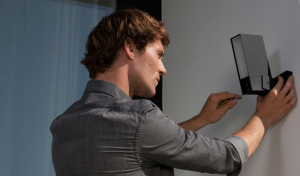 Seeing up the Presence is truly DIY easy (a drill, screwdrivers, level, caulking gun and a ladder is required).  Before you install the device, you should confirm that your wireless network extends at the location you will be installing the Presence. Turn off the power. After taking the Presence out of the box. uninstall your existing outdoor light. Securely mount the box and attach and secure the camera to the wall with the mounting plate (provide).   Now connect the Presence to the electrical wires.  Tilt your camera to the right angle.   Reconnect the power and connect the Presence to your smart phone.

Once you have set up this device, you will be alerted on your mobile device  the presence in real-time of a person, car or animal.  The 100° FOV 4MP camera will alert you day or night of any unusual activities.  The alerts can be customizable (i.e. you can tell Presence to ignore vehicles if you live in a busy neighborhood or animals if you live across from a dog park or people if you live across from a school). The Presence is weatherproof, so it will withstand the hearty, cold winter of Montreal or the wet rainy weather of Vancouver.
As with other NETATMO cameras the Presence allows the end user to determine where they want to store their video alerts.  Whether it be encrypted locally, on a FTP server or even on the cloud in Dropbox.
With DIY easy, Intelligent security features and privacy concerns addressed, I am looking forward to buying a NETATMO Presence for my parents, and one for myself.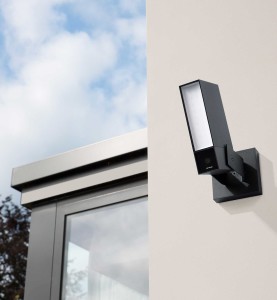 Features and Specifications
Dimensions L x W x H : 50 x 200 x 110 mm / 2″ x 8″ x 4.3″
Materials: aluminum body, highly resistant UV protected plastic and glass.
Colors: Black
Connectivity: Wi-Fi 802.11 b/g/n (2.4G)
Data storage: MicroSD card up to 32GB, ftp server, dropbox
Camera:

Video sensor: 4MP
Field of view: 100°
Resolution: Up to 1920×1080

Night vision:

LED floodlight: 12 W, dimmable
IR night vision: detection up to 15 m / 50 ft.

Power: utilizes the power from standard outdoor lighting
Features:

Weatherproof
Detection up to 20M / 65FT
Person, Animal, Car recognition
Deep learning algorithm to detect people, cars and animals
 Integrated smart floodlight
Pinch-to-zoom into the video to see every detail
Integrated microphone

Security: Bank-level and end-to-end encryption
App: Available for iOS (iOS 8 minimum) and Android (4.3 minimum) devices
For more information or to acquire the: NETATMO Presence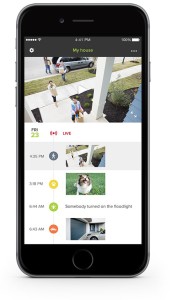 About Netatmo

Created in 2011, Netatmo is a dynamic and innovative company developing consumer electronics for a better and connected lifestyle.