The Jetson's were an animated television series of the 1960s that took a humorous look at life in the year 2062. It introduced the concepts of revolutionary technology including Flying cars, Video Chat, #IoT enabled Electric dresses and Robot Technology.
Although some of the technology (i.e. the electric dresses, Video Chatting) arrived 40 years earlier, others still have a while until they become a reality. Take for example Rosie the Robot maid, who completed daily household tasks such as cooking and cleaning. We have all seen the influence of Robots in the automotive and High Tech industries. Even some every day household activities are being changed as a result of #IoT and Robot Technology.
Take for example cleaning your gutters. Our friends at iRobot have created the Looj Gutter Cleaning Robot. At under 2" in height, you simply insert the compact iRobot Looj into your gutter system. Utilizing the detachable remote, press Clean and watch this high velocity, four stage auger remove leaves and debris.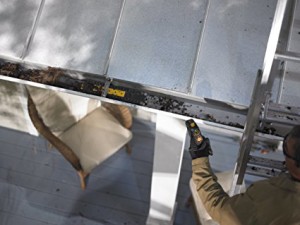 The iRobot Looj Gutter Cleaning Robot can work in forward or reverse direction and can control the spin of the auger enabling you to eject gutter debris into the correct direction. The iRobot Looj also is waterproof and works up to 8" of water.
Living near an area filled with trees, I am extremely thankful of the amount of time this device saves going up and down the ladder.
Technology has evolved tremendously in the last few years. Unfortunately Robot technology has not reached the level where we can get Rosie the Robot to clean the house inside and out. However with technology such as the iRobot Looj Robot tedious work such as gutter cleaning has become much easier.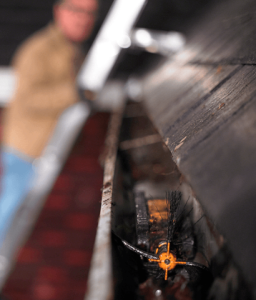 Features and Specifications
Dimensions : 15.63″L x 2.93″W x 1.99″H
Weight: 2.77 lbs
Motor: 500 RPM 4-stage auger
Batteries: Rechargeable 2600 mAh Lithium Ion Battery
Features:
Detachable Remote Control Handle
Waterproof up to 8″ of water
Manual or Automatic Clean Mode
App: n/a
For more information or to acquire the: iRobot Looj Gutter Cleaning Robot
About iRobot
Founded in 1990 by MIT roboticist, iRobot designs and builds robots that make a difference.