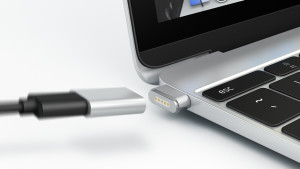 There are a lot of pretty cool technology projects being developed on #Kickstarter. The latest to catch my eye is Snapnator. This small device is a magnetic power connector for all USB-C devices including Macbook Pro (15" 2016, 13" 2016, 12" 2016 & 2015), Samsung Notebook, Google, HP and Acer Chromebooks, GoPro Hero5 (Black), Apple TV and a variety of other devices.
The Snapnator is a magnetic connector that allows you to charge your device without the worry of it being accidentally damaged with the chord gets pulled.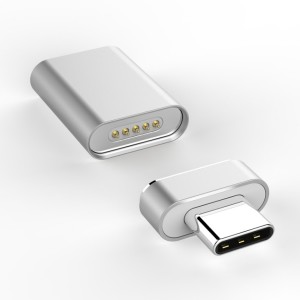 This adapter is the smallest magnetic adapter that is currently on the market. The Snapnator has a dual snap on magnetic interface, that ensures both safety of your device and the ability to plug into the Snapnator on either side without having to worry that you've plugged into the wrong side.
As indicated, the Snapnator is currently seeking funding on Kickstarter. It is expected to be shipped out in January of 2017.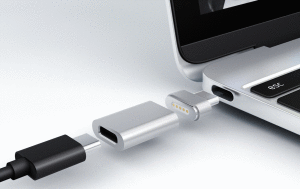 Features and Specifications
Dimensions L x W x H : 0.19" x 0.60" x 0.83"
Material: Aluminum +PC +ABS
Connectivity: Works with USB-C laptops (including MacBook, Surface and most smartphones)
Power: Fast charging at 87 watts (20 volts @3 amps)
Status: Seeking funding on Kickstarter, Eta Jan 2017
For more information or to acquire the: Snapnator
About Snapnator

At Snapnator we are a group of engineers that have contract manufactured magnetic connectors for a number of other brands in the past. However this time we have developed a truly unique connector and are launching this product under our own name.