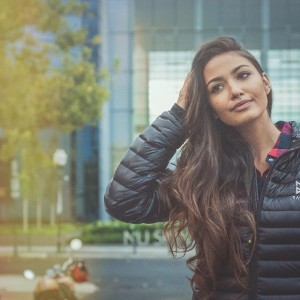 Back in 2013 I remember reading an article in Wired Magazine that predicted that Wearable Tech would be as big as the Smartphone industry.. Well jump forward three years and we can see that the Wearable Industry will hit a whopping $14 billion this year. While the money is predominantly with smart watches and fitness trackers the influence and reach is undeniable.
The latest in hot wearable technology is the Raven Ultra-Light Jacket. At only 80g, this layer jacket is light enough to act as a fall or spring jacket and heavy enough to keep you warm in any sub zero conditions. How does it do it you may ask? By leveraging the power of a 12V curved Lithium Polymer battery, the Raven Ultra-Light utilizes strategic heating in front chest panels, back chest panels, hand pocket panels to keep you warm. The user can also control the amount of heat through the 3 heat setting temperature control button strategically placed on the Ravean logo.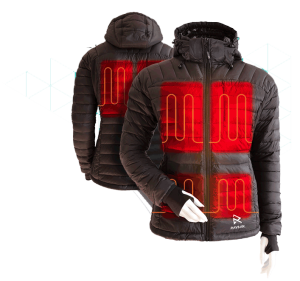 For the consumer who loves their tech, the Raven Ultra-Light Jacket provides USB (QC 2.0 & Regular) Mobile charging which is great to give any phone a power boost 4 times over.
I love that this wearable device does not forget its base roots. The Raven Ultra-Light Jacket has the right combination of cool tech without overwhelming the consumer. The jacket without the technology is made out of Down, is light weight, portable and packable and washable.
Great for gadgets, hot tech for winter. What else could you ask for?

Features and Specifications
Weight: 80g
Materials: Down Jacket
Colors: Black
Batteries:

12V Curved Lithium Polymer Battery,
4x mobile charging,
15 hours

Features:

Water Resistant,
USB (QC 2.0 & Regular) Mobile charging, 3
heat settings,
Washer and Dryer Safe

Status: Seeking funding on Kickstarter, ETA for Delivery August 2017
For more information or to acquire the: Raven Ultra-Light Jacket

About RAVEAN

Founded and designed in Utah RAVEAN are not the first people to come up with the idea of heated jackets. They're just the first ones to do it right