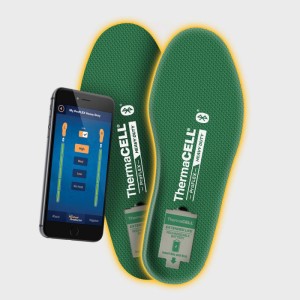 I have been known to get cold feet.  Literally in the winter my feet get so cold that they become numb.  I have tried almost everything including layering with socks, getting boots with thick insulation and even those portable heating pockets that work based on chemical reaction.   Unfortunately for me, in the Northern part of the American continent winter tends to last for almost 5 or 6 months.
Looking to stack up on my winter gadgets to address my frigid feet problems, I purchased the next generation in #IoT enabled smart ProFLEX Heavy Duty Heated Insoles. Looking like your ordinary inserts, these thin, durable, optimized cushionable insoles can be slipped into your shoes or boots and can heat up by the flick of your finger.
Whether hunting, ice fishing or simply going to work, these insoles will keep your feet warm for the whole day. The ProFLEX Heated Insoles connect to your iOS or Android mobile devices and can control the heat output. With three settings of Low, Medium or High, this winter don't get frozen out in the cold when you can heat up those feet.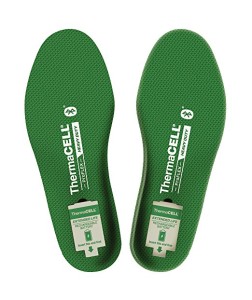 The ProFLEX Heated Insoles runs on removable and rechargeable lithium-ion batteries. The battery will last up to 8.5 hours of continuous use per charge and will fit most shoe sizes (3.5 to 14).
Features and Specifications
Sizes: Womens 3.5-13, Men 4.5 to 14
Product Dimensions: 14 x 6 x 3 inches
Weight: 1.1 pounds
Connectivity: Bluetooth ®
Batteries:

Removable lithium-ion polymer cushioned batteries
Will last up to 8.5 hours of warmth per charge
Quick charge: two hours or less via USB port

Features:

3 Temperature settings: Low=100°, Medium=110°, and High=115°
Can be trimmed to fit almost any shoe size
Water-resistant

App:

Apple® devices running iOS 9 or newer
Android devices with a minimum of Android 5.01

For more information or to acquire the: ProFLEX Heavy Duty Heated Insoles

About Schawbel Technologies

Schawbel Technologies continues to follow in the footsteps of its predecessors (Gillette & TSC), using patented technology to promote a range of state-of-the-art consumer products to meet every day needs. The Schawbel Group provides consumer product consultants across all aspects of the global consumer business.