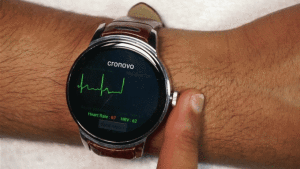 Canada like many other countries is seeing a transformation of its population. Over the last year the demographics in Canada achieved a milestone. In 2015, the population of people 65 and older is now larger than the number of children under 15. What are the implications you may ask? Distinguishing itself from its predecessors striving for independent living has become more important for this senior generation. Although many seniors may continue to live fruitful day to day lives, it will mean that society and technology will have to help this independent generation.
One cool tech on the market that would be for a heart health life is Cronovo the World's First EKG Smart Watch . Stylish, light weight and elegant this device looks like an ordinary watch. However compressed into this technology is a fitness and yoga instructor, cooking coach, workout and sleep monitor and most importantly an ECG & Heart Rate Monitor.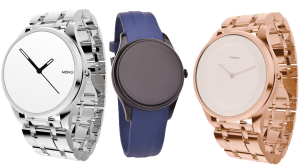 Cronovo the World's First EKG Smart Watch is powered by a Quad-core 1.2 GHz Cortex-A7 processor and runs on Android software and can connect to the world via Bluetooth, IR or Wi-Fi. As a result you can listen to thousands of voice activated recipes or get weather, traffic or score updates.
I love that the technology has not overpowered the elegance of this device. Interchangeable bands allows any watch to mix and match with ones wardrobe. Cronovo also provides thousands of watch faces from classical to casual to ensures that you can transform your watch with your occasion or mood.
In addition, you don't have to be into technology in order to use or understand the Cronovo Smart Watch. The ECG on the watch not only monitors and captures your heart data but it also provides the consumer with easy to understand results (i.e. stress level, fatigue love, heart rate variability, driver drowsiness). The watch also has an auto SOS (email or text) alert to family or friends.
If you are interested, then head on to they Cronovo Kickstarter page and support this campaign. The device is not expected to be ready until November 2017.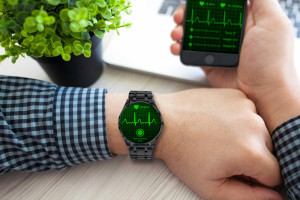 Features and Specifications
Dimensions: 12.5mm thickness, 40mm diameter
CPU: Quad-core 1.2 GHz Cortex-A7
Storage: 512MB RAM, 8GB Internal storage
Screen: AMOLED 400 x 400 pixels screen (~286 ppi)
Colors:

Metal silver,
Black and leather strap editions,
Rose gold style (limited edition)

Connectivity: Wi-Fi, Bluetooth, IR Blaster and Cronovo Cloud
Batteries:

450 mAh,
3 days stand by time
5 days on Ultra power save mode

Features:

Metabolism rate tracking to show the rate at which the body is losing or gaining weight
Fitness rate tracking to show improvement over time
Real-time training intensity tracking, providing coaching to meet each exercise goal
Tracking effects of training
Stress tracking
Recovery tracking
Continuous heart rate monitoring
Heart rate variability tracking, which shows the unconscious system of your body which you cannot control.
Exact heart rate reading (within 99.9 percent accuracy)
Animated exercises
Seven-minute workouts that provide coaching guidance to achieve a 'double-calorie burn' in minutes
App: Android OS

Status: Seeking funding on Kickstarter, ETA November 2017
For more information or to acquire the: Cronovo the World's First EKG Smart Watch