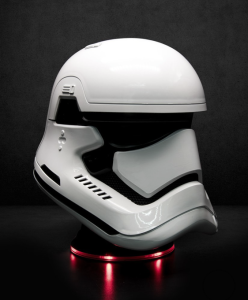 ROGUE ONE: A Star Wars Story hits theaters on Thursday night. Based on the movie trailers we know the plot—rebels stealing the blueprints for the Death Star.  However this is not the only technology that Star Wars fans can pick up this December.
It is never too late to stock up on the latest Star Wars gear to showcase. Available in Darth Vader, Storm Trooper, Death Trooper the Star Wars Helmet Bluetooth Speakers will provide you that ultra cool piece that will blow away anyone visiting your desk.
If you are looking for a easy and portable way your home or office then nothing will beat the convenience of these speakers. These devices come with powerful subwoofer for deep, rich bass audio sound. The design of the Star Wars Helmet speaker gives its owners the premium, luxurious look and feel, without the costly price tag to go along with it.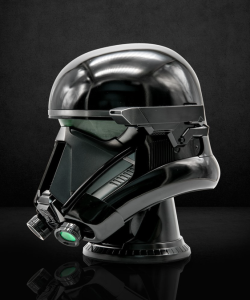 This speaker has a USB out port that enables you to recharge any mobile device. Its compact, circular design enables you to simply pick it up or prominently display it anywhere. Outside of Bluetooth, connectivity to these speakers can occur also via A2DP or legacy 3.5mm audio-in.
Enhance your Rogue One viewing experience with a Star Wars Helmet speaker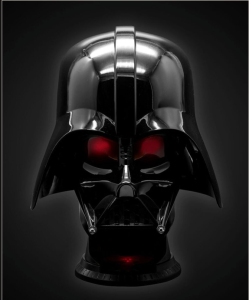 Features and Specifications
Dimensions L x W x H : 325 x 280 x 360 mm (12.80 x 11.02 x 14.17 inches)
Weight: 3.6kg (7.94lbs)
Connectivity: Bluetooth®, A2DP, 3.5mm audio-in
Power Input: AC100~240V / 50~60 HZ
Features:

USB power output port charge
LED Light-up

Audio:

Powerful subwoofer for deep, rich bass audio
15W (RMS) + 3W (RMS) x 2 of premium sound for home and open areas
For more information or to acquire the: Star Wars Bluetooth Speaker Helmet