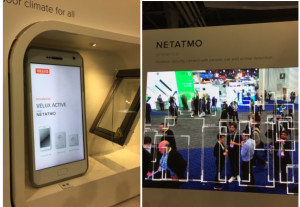 CES opened to the public today and it was Christmas for tech aficionados. Raising the bar for their peers was French Tech Netatmo. Many of our readers will remember their innovative gear including the Welcome and the Presence. Well Netatmo has extended its IoT scope with the introduction of a few new cool tech products that will upgrade the IQ of your #Smart Home.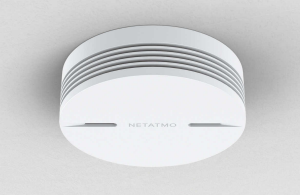 The Netatmo Smoke Alarm set off it sends real-time alerts direct to your smartphone, so you can take action whether you are upstairs or at away from home. You can stop losing sleep to annoying battery alerts from your smoke alarm. The The Netatmo Smoke Alarm leverages Wi-Fi to send remote alerts. While the built in battery ensures that you will not have to change your batteries for approximately 10 years. This product is DIY extreme.  Simply screw the Netatmo Smoke Alarm into the ceiling wherever you need it, and you're ready to protect your home.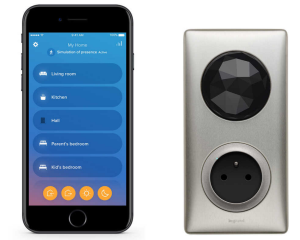 Partnering with Legrand  Netatmo introduced the Celiane in order to power #IoT with the worlds first in wall #Smart switches. Leveraging Siri or Alexa on your phone, you can control and manage your lights, security system and home appliances. Very simple to install, theCeliane encompasses portable wireless remote switches that can be placed wherever you want, and are easy to reposition whenever you wish.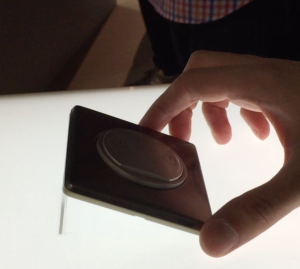 Raising the roof on your #IoT enabled home, Velux and Netatmo bring the ability to control your home windows, blinds and shutters with the Deluxe Active. Smart sensors measure the temperature, light, humidity and air quality to automatically open or close your roofs windows, blinds and shutters. No more worrying about if you closed your windows when it starts to rain. Let Netatmo take care of it.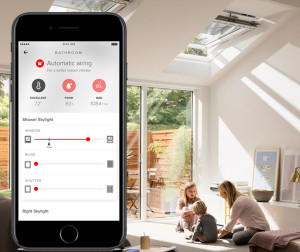 Taking #IoT and the Smart home to the next level Netatmo has evolved the #IoT enabled home.
About Netatmo
Founded in 2011, Netatmo is a French company specializing in connected objects.