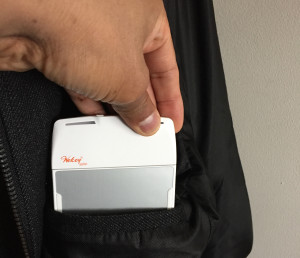 We're at an inflection point in the lifecycle of consumer electronics. Although cool helps to draw in consumers, in this years CES it was apparent that the most important trends in technology for 2017 were smaller, connected and device agnostic.
One such tech device that captured my imagination was the Wekey Pocket. Designed by South Korean based Woorin Corporation, this device caught the imagination and funding of supporters on Indiegogo.
Having purchased one after CES, I was lucky enough to test drive the Wekey Pocket. At only 3mm thick, this pocket size folding wireless keyboard works with Android, iOS, Windows, Mac and Linux devices. And when I say pocket sized, there is no exaggeration as you can easily fit the Wekey Pocket into your jacket or back pocket.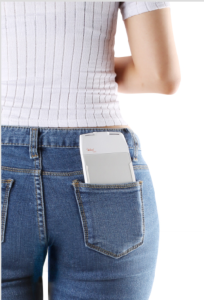 The Wekey Pocket is light and thin and weighs approximately 95g. The Wekey Pocket is powered by a rechargeable Li-Polymer 180mAh battery, which makes it work for more than 2 months. Connectivity to it is via Bluetooth.
In addition to the size and affordability. What I really love about this device is its simplicity of use and that it is device agnostic. I will definitely use the Wekey Pocket while commuting on the train or plane to work.
Features and Specifications
Dimensions: Open 12.2" x 3.4"x 0.24", closed 6.10" x 3.4"
Weight: 95g
Colors: White, Black
Connectivity: Bluetooth
Coverage: 10m
Batteries:

Rechargeable Li-Polymer 180mAh battery
Over 2 months without charging
Recharge via micro USB connector

Features: Water Resistant
Layout: 64 keys QWERTY layout
O.S compatibility.: Android, iOS, Windows, MAC etc.,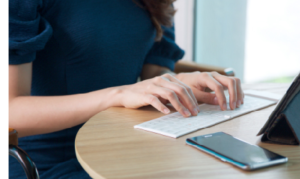 For more information or to acquire the: Wekey Pocket: the Pocket-sized Wireless Keyboard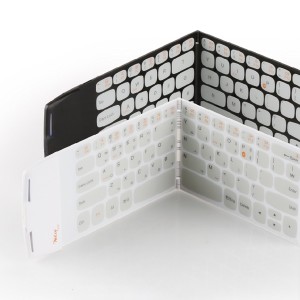 About Woorin Corporation
South Korean based Woorin Corporation is a company specialized in IoT with its accumulated assets of convergence technology of advanced nano materials technology and semiconductors.