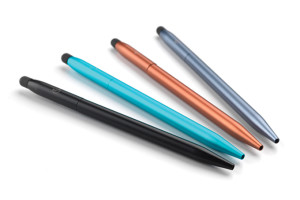 Society's digital transformation has touched almost every part of our lives. However there is one traditional writing tool that has redefined itself and that is the pen..
UK start-up 529 has announced the unveiling of the DUO Ultimate Ballpoint Pen and Stylus. Made out of precision machined solid piece of aluminum bar, this beautiful modern stylus distinguishes itself apart from the rest because of its electrifying look and elegant design. Care and attention has been taken to ensure that the DUO has no visible screw threads or fixing features, creating a truly minimal form.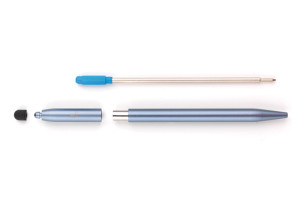 The aluminum  DUO is built incredibly well and feels quite solid in the hand.  The DUO's stylus tip is a tiny and firm rubber nib that enables more precise marks on the screen. Compatible with over 30 different ballpoint cartridges and available in 4 stylish colors this quality pen is perfect for iPhones, iPads and all other multimedia tablets and devices using capacitive touch technology.
DUO was launched today on Kickstarter and is available globally.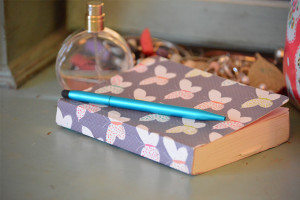 Features and Specifications
Dimensions Length, Diameter : 132.5mm (5.33″) x 7.9mm (0.31″)
Weight: 15.2g (0.54oz)
Stylus Tip – 6mm Wacom Bamboo Stylus tip (replaceable)
Materials:

Pen Cap – Machined from 6082 Aluminium, colour anodised and laser etched.

Pen Body – Machined from 6082 Aluminium and colour anodised.
Mechanism – Steel and Brass twist mechanism

Colors: Gunmetal Grey, Copper Orange, Electric Blue and Satin Black
Compatibility: Standard ISO ballpoint cross type refills
Status: Available on Kickstarter
For more information or to acquire the: DUO Ultimate Ballpoint Pen and Stylus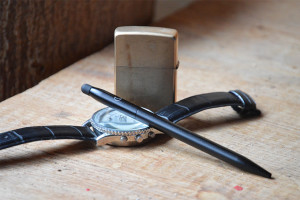 About 529 Studio
529 Studio is a start-up based in Bristol, UK and was co-founded by two industrial designers, Phil Reilly and Neil Macqueen. Our focus is on creating highly functional, quality products with beautiful aesthetics.