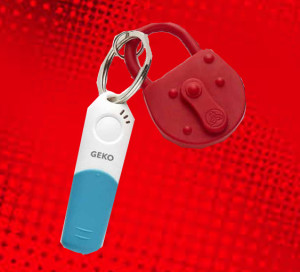 Whether by Pen or a Tweet, Honor your Sweet this Valentine's day!
The legend behind Valentine's day is said to honor a young priest named Valentine who was imprisoned by Emperor Claudius II because he performed secret marriages for young lovers. Whilst in jail he fell in love with the jailer's daughter, and prior to his death, Valentine penned a letter to her signed "From Your Valentine". Today on February 14th lovers honor the memory of this legendary figure by exchanging letters, flowers, chocolates and gifts as an expression of their love.
This Valentine's day, consider the ultimate expression of love with the Geko Smart Whistle. Light weight, stylish and available in a variety of modern colors, this device provides 24 hour protection. A wonderful gift for women, students, seniors, runners and even kids.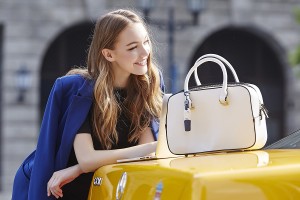 Utilizing the Geko Smart Whistle is quite simple. This Bluetooth Whistle syncs up to your iOS or Android phone. Simple press or blow the Geko Smart Whistle and this device will send a text, email or call your preselected emergency contacts. You can easily configure the WISO app with your designated contacts. By default once the Geko Smart Whistle is activated, the WISO app will automatically make one phone call as well as send SMS/email/LINE messages.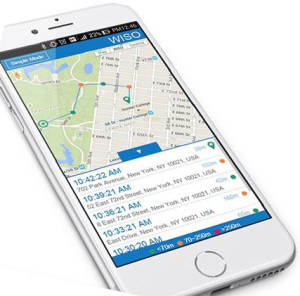 What I love about the Geko Smart Whistle is that in addition to notifications, you can utilize the Personal GPS tracking system.   The texts and emails will contain an SOS message, along with a map pin location containing your current location.  The information,  will be continuously updated every two to three minutes until the alert is deactivated.
No monthly fees are required and up to 30 monthly emergency texts are provided with the device. In addition to digitally notifying your designated contacts, you can configure the WISO app to play a loud siren to attract the attention of people in your vicinity.
This Valentine's day, in addition to sending chocolates and flowers, give a present that will be the ultimate expression of love with the Geko Smart Whistle.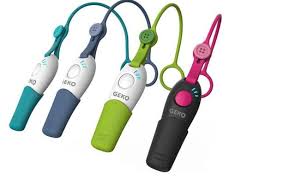 Features and Specifications
Dimensions L x W x H : 3 x 0.8 x 1 inches
Weight: 0.5 ounces
Colors: Black (Pink), Green(Yellow), Blue (White), Turquoise (White)
Connectivity: Bluetooth technology
Batteries: 1 CR2032 coin battery required. (included)
Features:

24 hour protection
No Monthly service plan
SOS Digital And Audio Alerts
Personal GPS Tracking On Google Maps
Audio Recording
Emergency location tracker
Unlimited email and call notifications for up to 3 contacts
30 emergency text alerts per month for the life of the product

App:

WISO App
Compatible with Android 4.4 or later and iOS 7 or later
For more information or to acquire the: Geko Smart Whistle
About PAPAGO! Inc.

PAPAGO! Inc. was established in Taipei, Taiwan in 2001; with more than 10 years GPS related background both in software and hardware. PAPAGO! strives to develop products that are user-friendly and promote safety as a key component. When creating our products our goal is to ensure that the consumer will enjoy all the benefits that our research and design team have created at an affordable price.