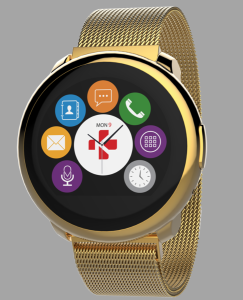 This year for Valentine's day I picked up a personalized Smart Wearable fashion accessory. Wearable technology on any occasion is the perfect gift.
The ZeRound Premium Metal Smartwatch with circular touchscreen combines Swiss Technology, Style and Elegance to deliver a Smart Wearable that looks and feels like your traditional watch. If you are the kind of person who is looking for something discrete they can use to make a phone call or answer a text message then this is the perfect smart device. Extremely durable, rustproof and waterproof (rain and splash) the ZeRound Premium circular metal watch is ideal to wear while exercising, or at the office or out and about on the town.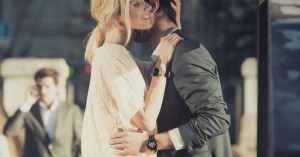 This watch comes with a 240 by 204 Thin Film Transistor (TFT) circular color touchscreen and connects wirelessly via Bluetooth 4.0 BLE to your smart phone. The free iOS and Android  ZeeRound app enables you to track activity, sleep, answer calls read and answer your text/SMS messages and listen to your music. The app is extremely customizable so you can adjust the notifications settings to provide you with the information you want to see.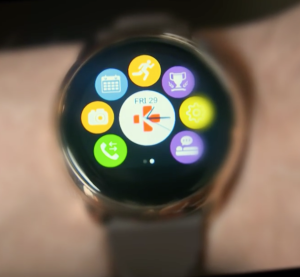 I love how sleek and elegant the ZeRound Premium looks and feel. It is ideal wear for the office and sleeker and more elegant than your traditional smart watch at a cost effective price. It is available in three colors (Silver, Pink-metal, Yellow-metal, Black Metal)
Our friends at MyKronoz have come up with the perfect wearable and have figured out how to squeeze a lot of technology into a very tiny space with the ZeRound Premium. A great gift for Valentine's day or any day of the year.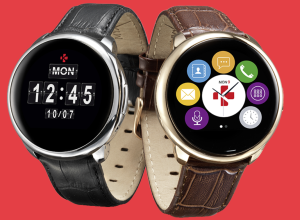 Features and Specifications
Dimensions: 45 x 13.2 mm
Weight: 75-115 gr
Memory: 128 MB ROM
Materials: Stainless steel watch case and genuine leather band
Display: Touchscreen TFT 240*204
Colors: Silver, Pink-metal, Yellow-metal, Black Metal
Accessories: magnetic charger, USB cable
Connectivity: Bluetooth 4.0BLE
Batteries: 300 mAh
Standby time: up to 3 days
Sensor: 3-axis accelerometer
Water: water jet, rain and splash / IP66 resistant and dust resistant
App: ZeRound free Android and IOS app

Compatibility: IOS 8+, Android 4.3+

App Features:

Activity Dashboard (Distance, pedometer, calories burnt, etc)
Sleep monitoring
Notifications, Daily Goals, Reminders
Anti-lost alert, find my phone, camera remote, music, OTA update
Calls, Voice Control (Siri & Google Now)
For more information or to acquire the: ZeRound Premium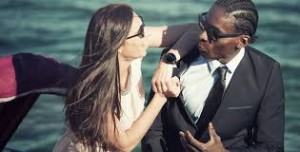 About MyKronoz
MyKronoz is a Swiss company headquartered in Geneva that designs and develops wearable devices intended to improve our increasingly mobile, connected and digital lifestyles.