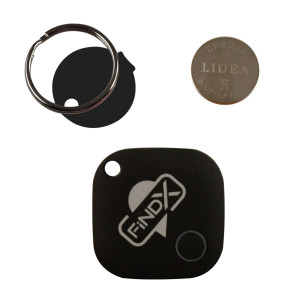 RapidX has designed a small Bluetooth device that can help you track your items in seconds
My fatal flaw is that I am constantly losing my keys. Whether it be in pant or coat pockets or forgetting it on tables, I seem to be challenged in trying to locate my keys. The great news is technology can help solve most common problems.
Our friends at RapidX have designed the FindX Bluetooth Tracker. Small enough this device leverages the magic of Bluetooth Technology to help me find my keys. Light weight enough the FindX Tracker can easily be attached to your pet's collar, a purse or wallet. FindX also acts as a virtual leash that enables you to find your phone.  The FindX Bluetooth Tracker would be great when traveling to attach and track your luggage.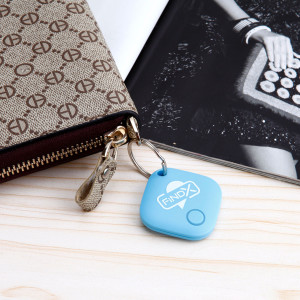 Using the device is simple.
iDownload – Download the FindX Tracker app on your Android or IoS phone.
Enable After unpacking the FindX Bluetooth Tracker, stick hook or attach it to your product.
Enable Search for it on the Bluetooth device list and pair.
Open the App Open the FindX Bluetooth Tracker
The app will now tell you where your device and the FindX Bluetooth Tracker are. If like me, your (keys) are hidden, you can also leverage the audio alert to notify you where it is.
One thing to note, the FindX Tracker can also be used to find your phone. Simply press the button on FindX and your ring tone will go off on your phone.
RapidX has designed a pretty cool product. It is very easy to use and is available in a variety of eye catching, fashionable colors.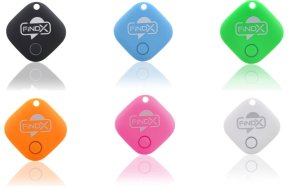 Features and Specifications
Dimensions L x W x H : 1.4 x 1.4 x 0.2 inches
Weight: 0.6 ounces
Colors: Black, Blue, Green, Orange, Pink, White
Connectivity: Bluetooth Low Energy (BLE)
Batteries: Comes with 2 Lithium Ion batteries (1 required to work)
Features: water resistant, Remote camera and selfie trigger
App: Findx Tracker
Compatibility:
iOS iOS 7.0 or higher
Android devices 4.4 or higher (KitKat or Lollipop):

For more information or to acquire the: FindX Bluetooth Tracker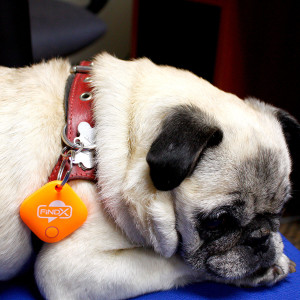 About RapidX
RapidX pulls inspiration from our modern world, where there is an ever-increasing emphasis on technology. As a lifestyle-forward brand, we create merchandise to enhance your daily experiences.