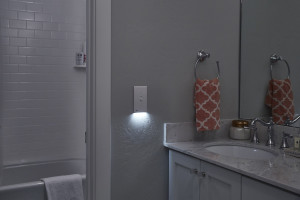 Whether young or old, Nightlights are a traditional intergenerational safety device that is leveraged for comfort, safety an convenience. They are a great tool to illuminate a room or mark an emergency exit. However according to the International Association of Certified Home Inspectors (US) nightlights cause safety concerns of fires, burns and electrocution as a result of being defective. Just in February of 2017 we saw an example of this as Disney recalled 3,000 Mickey Mouse nightlights due to a potential fire hazard.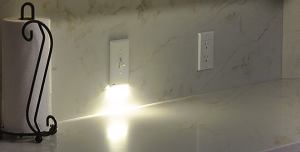 Our friends at SnapPower have upgraded the traditional night light with the high techSnapPower Guidelight and Switchlight. The SnapPower Switchlight is a cover plate that installs over your traditional light cover. LED lights are built into the cover plate and unlike nightlight it does not take up plug space. The SnapPower Switchlight leverages Prong Technology and extracts power directly from existing outlets. No batteries or wires are required. Installing the SnapPower Switchlight is easy and only takes a few seconds
Turn power off to outlet
Remove cover plate
Insert SnapPower SwitchLight over light switch
Secure screw the SnapPower Switchlight
Unlike your standard light cover, the SnapPower Switchlight has a built in sensor that turns on and off the LED light. The adjust switch has 4 settings (off, low, high, automatic) and the LED has a life expectancy of up to 25 years.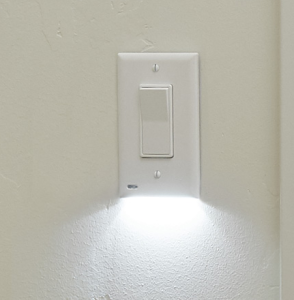 Features and Specifications
Colors: White, Light Almond, Ivory
LED Light Color: soft warm white (4000 Kelvins)
Life expectancy: Designed with High Quality LEDs that last up to 25 years
Batteries: Requires no wires or batteries to install
Features: 4 settings: High, Low, Off and Automatic
Compatibility: Works in areas where only one light
switch controls the overhead lights
Countries: Compatible with light switches in the United States, Canada, and Mexico
For more information or to acquire the: SnapPower Switchlight
About SnapPower

At SnapPower, our goal is to create simple and convenient solutions to power home electronics and automation devices with our innovative prong technology. We are working diligently to provide our customers with a unique line of products that solve some of the most basic issues in today's home.