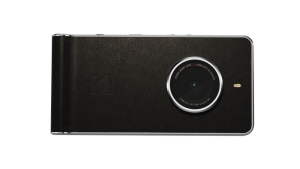 Today, the interest in photography has exploded as a result of the integration of smart technology and the interest generated on social media streams such as Facebook, Instagram, SnapChat and Twitter.
Unfortunately, for consumers the integration of the cameras into their mobile devices does not mean that the quality of their photographs will necessarily be good. Ask an serious photographer to compare their photograph quality from traditional or digital cameras with mobile photography and you shouldn't be surprised with the answer you receive.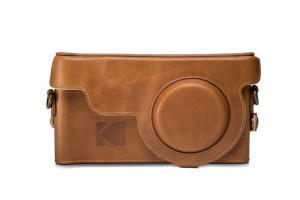 Thats why I was pleasantly surprised to test drive the Kodak Ektra Smartphone. With extreme attention to details only a photographer would know, the Kodak Ektra Smartphone is an exceptional retro looking camera merged with some really cool digital technology.
What I love about this device is that its not a smart phone pretending to one day group up to be a digital camera.  Kodak and Bullit have marketed this as a camera for photography buffs. Powered by a Helio X20 2.3GHz Decacore processor and running Android 6.0 (Marshmallow), the Kodak Ektra Smartphone has a rear facing 21-megapixel fast focus camera sensor with f2.0 aperture, and a front facing 13-megapixel camera.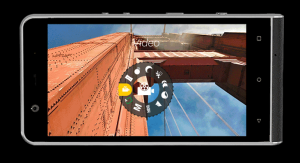 The camera interface provides users with that retro type look and feel and provides features such as auto focus, video panorama, bokeh (blur the background), night mode, portrait, landscape and sports mode. There are a few other Kodak specific apps that come with this phone also including SnapSeed, a professional photo editor app and Super8 which provides photo buffs with the look and feel of having your photos and videos come up like Super 8 Reel film.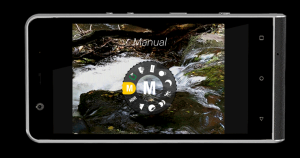 Kodak and Bullit are hoping the Kodak Ektra Smartphone will entice photographers to put down their cameras and come to the mobile digital dark room. I guess we will find out in 2017 if they succeed.
Features and Specifications
Dimensions L x W x H : 147.80 x 73.35 x 9.69
Display:

Intuitive Touchscreen DSLR Dial (with haptic touch)
5″ Full HD IPS display (441 ppi). (1920 x 1080 resolution)
Corning Gorilla Glass Screen

Processor: Helio X20 2.3GHz Decacore processor
Operating System: ANDROID 6.0 (Marshmallow)
Camera

Front Facing Camera: 13-megapixel
Rear Facing Camera: 21-megapixel
Video: 4K Video Capture.

Power:

3000mAh battery
USB 3.0 Type C fast charger

Features: Advanced Manual Mode – adjustable on Exposure, ISO, Focal Length (Manual/Auto), White Balance, Horizontal Two Step Shutter Release, Aperture (fixed f2.0 main camera)
Memory: 32GB memory, expandable with MicroSD cards
Connectivity: WiFi, GPS, Bluetooth
Sensors: Proximity sensor, Accelerometer, Ambient light sensor
App: SNAPSEED professional photo editor app
For more information or to acquire the: KODAK EKTRA Smartphone
About Kodak
Kodak is a technology company focused on imaging. We provide – directly and through partnerships with other innovative companies – hardware, software, consumables and services to customers in graphic arts, commercial print, publishing, packaging, electronic displays, entertainment and commercial films, and consumer products markets