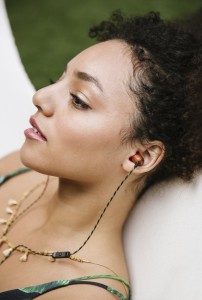 This Mother's day, while giving your mother some love, why not give a big hug to mother earth.
With less than a week to go until mother's day, many of us are still trying to find that perfect gift that our moms will remember.  No holiday is more important than Mother's day.  It is the day we celebrate that woman who nurtured, loved and moulded us into the people we are.
Instead of the traditional flowers this year, why not consider the House of Marley Smile Jamaica in-ear headphones for your mom. These eco-friendly earphones are made out of FSC™ Certified Wood,  recyclable aluminum housings and will provide your mom with that deep bass, crystal clear listening experience.
In addition to listening to tunes, these in-ear headphones are great for discretely answering phone calls.  The single-button inline remote with mic allows you to seamless call and end those must have phone calls.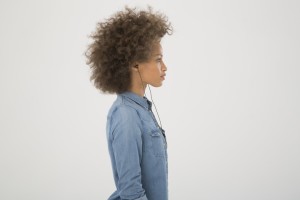 Available in 6 unique colors, including my favorite Rasta (red, yellow, green and black) which will have your look popping as much as your sound does. The great news is that the Smile Jamaica In-Ear Headphones are available at a affordable price. For under $50 these earphones are at the perfect price range for you and your mother.
Give to your mother, and with the House of Marley Smile Jamaica earphones give back to mother earth.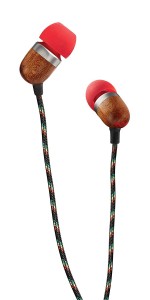 Features and Specifications
Dimensions: 1.2 x 3 x 6 inches
Eartip Sizes: 2 size ear gels (S, M)
Weight: 2.9 ounces
Materials: FSC™ Certified Wood, Recyclable aluminum housings
Colors:

Rasta (red, yellow, green, and black)
Copper
Fire (red)
Midnight (Blue)
Mint (green)
Purple

9mm dynamic driver
In-line microphone with 1-button remote
Tangle free cables
For more information or to acquire the: Smile Jamaica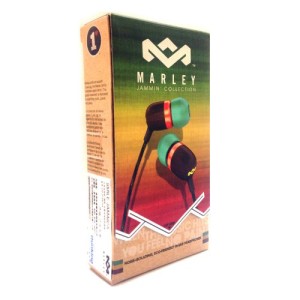 About The House of Marley
The House of Marley is built on the principles of superior quality, earth-friendliness and a commitment to global charitable causes. We are driven to enhance lives through great product experiences as well as using proceeds from product sales to support efforts to make lives better around the world.