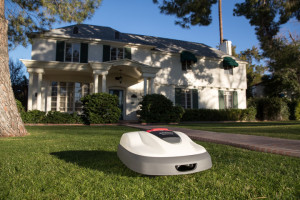 The most amazing gadget of the summer of 2017 may only be a blade away..
June 1 marks the first day of meteorological summer in the Northern Hemisphere. What a better way to celebrate this day than with a gadget that incorporates bluetooth, smart technology, robotics and grass.
Honda Power Equipment has unleashed the Honda Miimo (pronounced MEE-MOE). This device that can only be described as a convergence of Edward Scissorhands and Robocop, is an amazing Gizmo  that will have you looking forward to each day you have to mow grass. At first glance one might ask, what's so amazing about a lawn mower. Well for the average consumer, the answer is this robotic lawn care solution provides the end user with a  wireless connected (via Bluetooth) and cutting (i.e. no extension and a stronger battery) experience, enhanced cutting metrics that will meticulously cut your lawn and the ability to cut your grass rain or shine, day or night.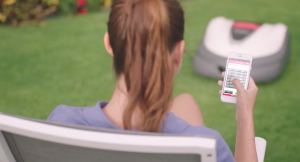 Powered by an electric motor running on a Li-ion 22.2V rechargeable battery and capable of clearing a lawn of up to 4000 m2, the Honda Miimo is IPX5 waterproof and is capable of cutting slopes of up to 25° degrees. The electric motor is very quiet (59 db(A)) which means you can cut your lawn day or night without disturbing your neighbors.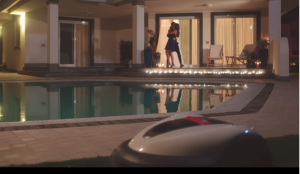 The battery life of the Honda Miimo is approximately 90 minutes (mowing time).  Once the cutting is done, the mower returns to the flexible docking station to discretely recharge its battery. You can control the cutting height, cutting time and other settings on the Honda Miimo 3000 from your Android or IoS app. If the Honda Miimo detects an area of thicker grass, it will adapt the way it cuts to work in a concentrated spiral pattern.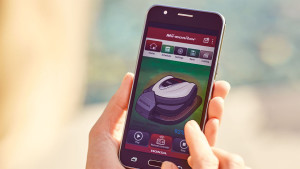 The two features I love about this device are the anti-theft security which alarms when it is picked up. The alarm can be deactivated when the correct PIN is entered. The Honda Miimo is also equipped with a sensor safety system that detect any lifting or tilting motion – stopping the blades instantly.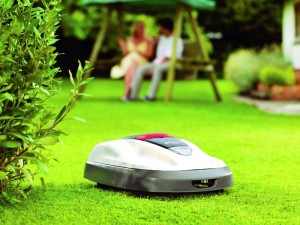 What a great way to kick off summer of 2017 with an amazing gadget by our friends at Honda Power Equipment.
Features and Specifications
Dimensions L x W x H : 710 mm x 550 mm x 301 mm
Weight: 13.8 kg
Motor: Electric
Lawn Capacity: Up to 4000m2
Cutting Height Adjustment: 20mm to 60mm
Blade type: 3 (Swing back type)
Batteries

Mowing time per charge: 90 min
Batteries: Li-ion 22.2V / 5.4Ah
Charging time: 45 min

Waterproof: IPX5
App: Android: 4.0 or above, and iOS: 8.0 or above
Connectivity: Bluetooth™
For more information or to acquire the: Honda Miimo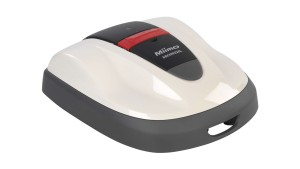 About Honda Power Equipment
Honda Power Equipment, a division of American Honda Motor Co., Inc., markets a complete range of outdoor power equipment, including outboard marine engines, general-purpose engines, generators, lawn mowers, pumps, snow blowers, tillers and trimmers for commercial, rental and residential applications.