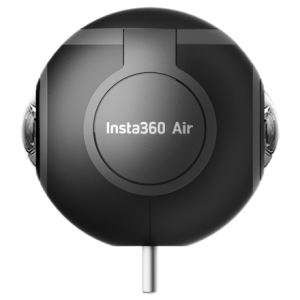 In 2017 we can slip a little Shrimp Tech on the Barbie with the Insta360 Air. Slightly smaller than the average golf ball, this device can turn video on your Android mobile device into 360 degrees of amazing larger than Virtual Reality life capturing technology.
At only 26.5 grams, the Insta360 Air simply slips onto your phone's USB micro or USB-type C port. Whether it be capturing video, live streaming on your Social Media Facebook, YouTube and Twitter feeds or simply taking a quick pic, this integrated 360 camera provides you with a different view of your environment.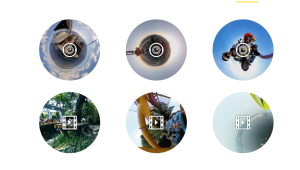 Available in 4 unique color finishes, the Insta360 Air features dual 210° fish-eye lenses and is capable of capturing 3K images and 2K video. The video of the Insta360 Air captures 2560 x 1280 video resolution while stills can be capture photos at a size of 3008 x 1504 pixels. Both are similar to what you get with some cameras on the market.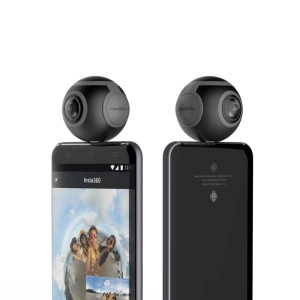 The Insta360 Air comes with a stiff metal charging cable that enables the end user to use it as a 360 degree webcam.This camera reinforces that good things come in the palm of your hand. Easy to carry, great to use, the Insta360 Air will be that 360 degree camera that will help capture those shrimps at your barbie this summer.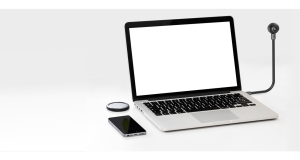 Features and Specifications
Dimensions: 0.12ft / 37.6 mm diameter
Weight: 26.5g
Material: Silicone rubber
Colors: black, white, pink, almond
Video capture Resolution: 2560 x 1280
Photo capture Resolution: 3008 x 1504 (3K)
Minimum aperture: F2.4
Connector: USB micro/Type-C
Power: draws power from your phone
Phone Compatibility: Android 5.1 (Lollipop) or above
App: Insta360 Air, Insta360 Player
Social Media Live Streaming integration: 360 on Facebook, YouTube and Twitter


For more information or to acquire the: Insta360 Air
About Insta360
Founded in 2014, Insta360 is the world leader in 360-degree cameras. Insta360 cameras empower people to freely share experiences – full, immersive, lived experiences – no matter the time or place.