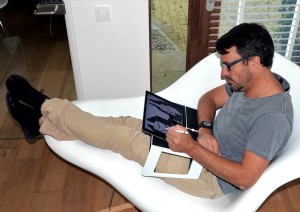 This Father's day forget the traditional ties, socks, slippers and Father's day breakfast, and give dear old dad something modern that will make him look cool in the process.The 2017 Father's day tech-fast in bed consists of his favorite Tech and the iMoov Astuto Ultraportable Device Stand capable of supporting his tablet, laptop or mobile device.
This sleek, lightweight, small, foldable, easy to open, compact device can be used almost everywhere. Whether in bed, in the pool or at the office.  The easy portability of the iMoov Astuto makes a great travel companion, whether a short commute in the bus, train or a longer one on the plane. Folded the iMoov Astuto Ultraportable Device Stand is 265mm thick and can easily slipped into a backpack or laptop bag.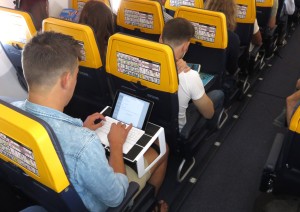 Unfolded the iMoov Astuto Ultraportable Device Stand easily can be slipped on to your lap and fits comfortably. The iMoov Astuto is the only transformable device stand designed to work on your lap or any flat surface, and with any device you own.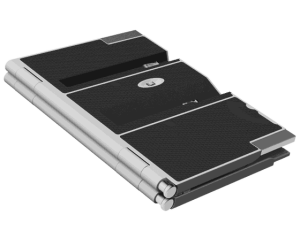 Made with sleek and sturdy, yet flexible ABS +PC plastic, the iMoov Astuto Ultraportable Device Stand can be adjusted, and holds your device securely in an ergonomic working position and displays your device in a near-eye-level. The iMoov Astuto Ultraportable Device Stand allows the end user to operate their mobile devices in a natural way creating a distraction-free user experience.  If you're interested you can be purchase it a discounted rate on Kickstarter until July 3rd.
So this year transform your Father's day gift and your dad from the traditional to the ultra modern.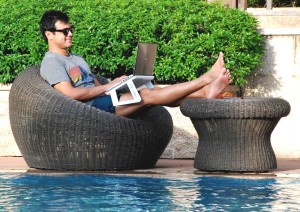 Features and Specifications
Compatible with most tablets, smartphones, PDAs, and e-readers
Compact and collapsible for convenient portability and storage
Dimensions L x W x H :

Closed: 7.72 x 1.12 x 10.43 inches (WxDxH) (196 x 28.4 x 265 mm)
Opened: 14.57 x 10.43 inches (WxH) (370 x 265 mm)

Weight: 1.74 lb (790 gr)
Materials: ABS +PC plastic, Thermoplastic elastomer, aluminum, steel, leatherette, velvet
Support: Can support up to 11 pounds of weight
Status: Seeking funding on Kickstarter, Available October 2017
For more information or to acquire the: iMoov Astuto Ultraportable Device Stand
About iMoov
Passionate by Digital Nomadism & Traveling, iMoov is a new brand of innovative IT accessories concentrating on comfort, elegance and quality products