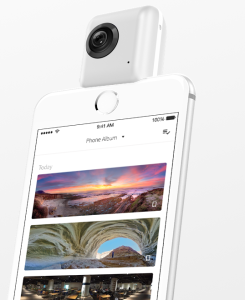 Are 360 degree videos and photos the future evolution for photos and videos?
For the last few years I have read many articles online that talk about 360 degree videos being a flash in the pan or a fad. Although, perhaps it has not become integrated into the consumer mindset as fast as expected, I do see this as the natural next transition of photography and videography. For most of the previous century black and white photography and cinematography dominated consumers entertainment access. Whether it be watching the invasion of Europe on D-Day, on the big screen, or the first steps on the Neil Armstrong on the moon, to the entertaining "Leave It To Beaver". Most of our parents and grandparents watched their classics in black and white. Although color Televisions were available in 1951, it wasn't until a decade and a half later that consumers began to usher in the color TV breakthrough into their homes.
When you take into consideration the timeline of this transition, it supports the notion that 360 degree photography and videography will eventually migrate into the hearts, minds and eyes of consumers. Our friends at Insta360 hope to help you ease into the the 360 wave with the introduction of the Insta360 Nano. This tiny, simple, spherical camera integrates with your iPhone and enables you to easily create 360-Degree videos and photographs and the flick of your finger. The Insta360 Nano sits directly on the top of your iPhone 6s/6s plus, and iPhone 7/7 plus with a Lightning connector via a direct physical connection to your handset.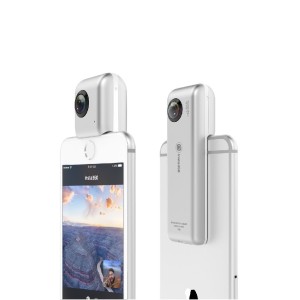 Available in 5 cool color options (rose pink, space grey, champagne gold, dark grey, and ink black), not only can the Insta360 Nano capture 360 video in real time, but it can also allow you to edit or share it live to their family and friends with the Social Media Periscope integration. I also love how this product allows consumers an opportunity to view 360 degree content on their VR headsets. No doubt about it, a 360 video of your vacation is far more engaging for the audience compared to a normal flat video.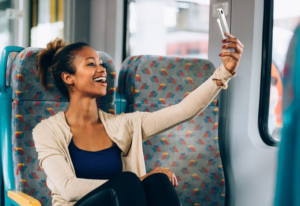 Reading about the Insta360 Nano there are a few items that concerns me. One being that the 800 mAh battery provides the end user with 70 minutes continuous recording. This would be an issue if you wanted to take the Nano with you on a day out. The second concern is that the video quality at 3040 x 1520 is less than 4K.
Looking at the overall product the Insta360 Nano is a great foray for consumers int the 360 degree photo pool. Whether it truly is the secret sauce that will convince consumers to ditch their flat 2D videos and photos and upgrade to the next 360 degree world is anyone's guess.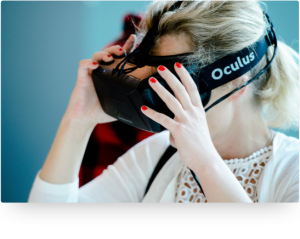 Features and Specifications
Dimensions: 110mm (D) x 33mm (W) x 21mm (H)
Weight: 70 ± 5g
Lens: F2.0
Resolution

Video Resolution: 3040 x 1520 at 30 fps/16 Mbps
Photo Resolution: 4096 x 2048 (8 Megapixels)

Connectivity: Tailor-fit Lightning dock connector.
Battery Capacity: 800mAh
Compatibility: iPhone 6/6 plus, iPhone 6s/6s plus, and iPhone 7/7 plus
Memory: MicroSD up to 64GB
Apps:

Insta360 Nano – controlling client of the Insta360 Nano camera
Insta360 Studio – 360 video/photo editing software
Insta360 Player – playing all the videos recorded by Insta360 cameras
Insta360 Plugin – for Adobe PR, AE

For more information or to acquire the: Insta360 Nano

About Insta360
Founded in 2014, Insta360 is the world leader in 360-degree cameras. Insta360 cameras empower people to freely share experiences – full, immersive, lived experiences – no matter the time or place