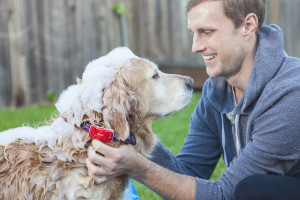 Losing a pet unfortunately is more common than we think. According to statistics by the ASPCA® (The American Society for the Prevention of Cruelty to Animals®), an estimated 5 million to 7 million dogs and cats enter shelters in the US.
Here at NewGizmoBlog, we realize that for every problem, there are cool Gadgets that can provide consumers with solutions. Our friends at Paby today have unveiled a state of the art, non-toxic friendly product that is easy to use and enables you to be virtually connected with your pet.
Durable, dust and IP67 (submerged in 1m of static water for up to 30 mins) waterproof the Paby Smart Pet tracker can monitor your pets anywhere in the world through PS,LBS and wireless technology and can be attached directly onto your pet's existing collar or harness by using the provided elastic band.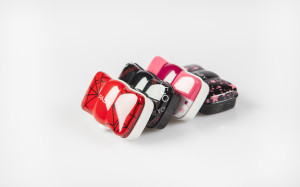 Setting up the Paby Smart Pet tracker is quite easy.
Turn off the Smart Pet tracker , remove the screws
Open up the device and install the SIM Card
Close, reinstall the screws and turn on the Smart Pet tracker (note make sure the device is charged). The light on the tracker will now tell you the status
Red: The device is disconnected.
Green: The device has connected successfully.
Blue: The device is searching for network.
Install the Paby App on your Smart (Android or iOS) device
Register and create your personal (Pet) profile
Scan the QR code on the back of your Paby Smart Pet tracker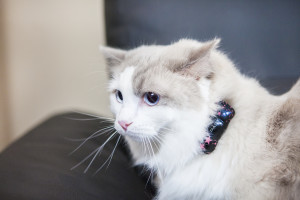 In addition to the very stylish colors, what I love about this Smart Pet tracker is that it is small and lightweight enough for both cats and dogs. You can easily set up a virtual fence Paby Smart Pet tracker to notify you via an alert on your phone when your pet leaves a designated set zone.
What an amazing product unveiled today that will hopefully reduce the amount of lost pets. We are looking forward to test driving the Paby Smart Pet tracker over the summer.
Features and Specifications
Dimensions: 5.85 x 3.23 x 1.74 cm
Weight: 0.031 kg
Materials: PC ABS, laser direct structuring, UV coatng, and in-mold decoration
Colors: Spider Red, Future Green, All Star, Midnight Black and Bubble Pink

Connectivity:
2G/3G GPS, Location Based Services (LBS) (SIM card is required)
WiFi

Activity Monitoring: Track steps,intensity of workout/play time
Features:

Virtual Fences
IP67 waterproof
Non-toxic
LED flashing light

Paby App:iOS 9.0+ and Android 4.1+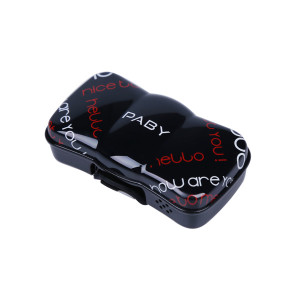 For more information or to acquire the: Paby Smart Pet tracker
About Paby
We are a global pet tech company that brings a full ecosystem of products. We offer everything ranging from smart tracking devices, applications and services to pet lifestyle products and accessories.