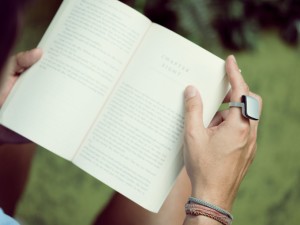 Many of us are aware of the impact of Wearable Technology in fitness and healthcare. However disappointing to some is the overall design, flexibility and interaction with other technology. Headlines from a survey conducted by Endeavour Partner have indicated that 50% of us give up within the first 6 months of using our wearable gadgets.
Looking to give the finger to its partners and taking a different spin on Bluetooth and Wearables, our friends at ORII have developed a voice-powered smart ring. Compatible with both Android and iOS devices, this fashionable Wearable works seamlessly with your phone and your phony's voice assistant (aka Siri and Google Assistant).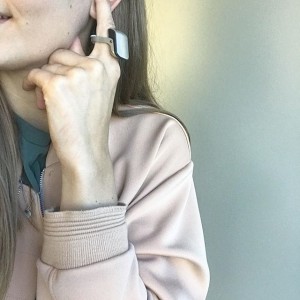 The ORII voice-powered smart ring leverages bone conduction tech. Simply touch the smart ring to your ear and watch as the ORII provides you with crystal clear audio. You may ask how does Bone conduction technology work. It is simple, sound travels through our eardrums and bones simultaneously via mini vibrations that travel to your inner ear, bypassing your eardrums. ORII lets the user send messages, take calls and handle everyday tasks by touching the ear and speaking to the ring. Unlike traditional Bluetooth earpieces, you don't have to worry about the uncomfortable (and sometimes painful) experience that accompanies earbuds.
This ring Wearables has been designed for the everyday user. Although it is lightweight, it is very durable, scratch, dust and water resistant. The only awkward part of ORII is getting used to putting your finger in your ear each time you take a phone call.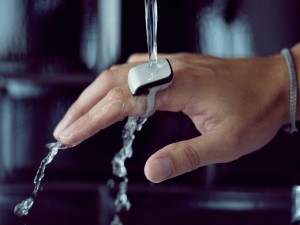 The ORII voice-powered smart ring is now available for purchase on Kickstarter and is expected to be delivered in Q1 2018.
Features and Specifications
Materials: Scratch-resistant anodized aluminum
Colors: Sandblasted silver, metallic dark gray and matte black,
Connectivity: Dual Bluetooth 3.0 / BLE 4.0
Batteries:

1 hour talk time,
45 hours stand-by
Charging time: 1 hour

Features:

Splash-proof, IPX7 water resistant
Dual microphone

Compatibility: Android 4.4+, iOS 9+
Status: Seeking funding on Kickstarter, ETA for delivery January 2018
For more information or to acquire the: ORII voice-powered smart ring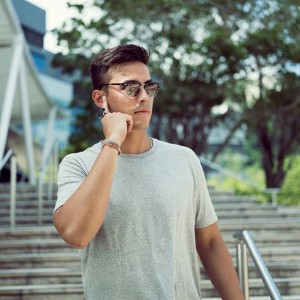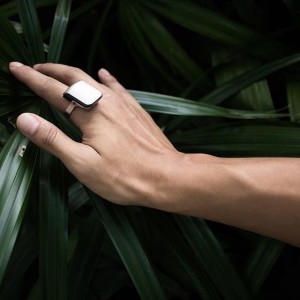 About Origami Labs Limited
The team behind ORII is Origami Labs Limited, a product development company focused on using everyday technology in new innovative ways. We believe in simply practical electronics and solutions that make us more human