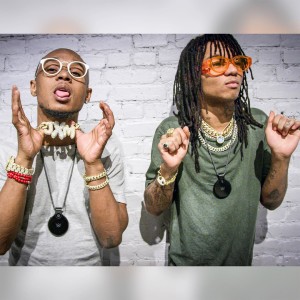 The footprints of technology seem to have been deeply intrenched in each area of our daily lives. For many of us the influences of technology simplifies and hastens traditionally long and difficult tasks. One of the negative effects of technology seems to be that families are spending less time performing activities  together and more time indoors in front of the TV, mobile device or playing games on the tablet. An article last year in the Guardian indicated that children spent only half the amount of time outside playing as their parents did.
Our friends at Ubiquiti Labs are aware of the importance of social and physical interaction in the family and friends. They have unveiled FrontRow the Camera Re-invented. Small sleek and light, this camera can capture, share life's important moments in full High Definition video and photos. FrontRow comes with an adjustable magnetic clip, a lanyard and a multi-wear connector for easy wear and portability for the end user. FrontRow has a standby time of up to 48 hours. It is capable of capturing in Story mode (time lapse capture of experiences) for up to 16 hours and in Live streaming mode for up to 2 hours.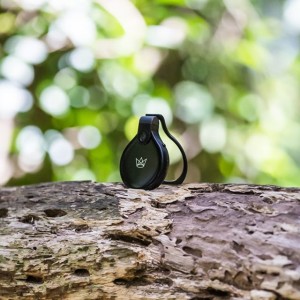 What makes FrontRow distinctly different than your typical camera is that it is purposely designed to conveniently allow people to capture both everyday and ultra important moments in their lives. FrontRow is that digital tool that will encourage families to get off that couch and go outside. It is that high tech device for interaction and peer bonding. FrontRow comes with two cameras. An 8MP Front facing camera with a 1080p (1920 x 1080) resolution that has a Field of view of 148°±3° and a rear facing 5MP camera with a 1080p (1920 x 1080) resolution with 85° FOV.
Photos and Videos are more than snapshots or memories. They are a way of promoting identity, forging stronger social connections and sharing the stories of our life. FrontRow is an enabler of this and has three capture modes: Story, Live, and Camera.
Story mode is a unique in that allows users to capture full experiences from the first person perspective. Story Mode uses data from the camera's motion sensors to get the best frame while you're on the move. It will capture and compile your days events for a maximum of 16 hours.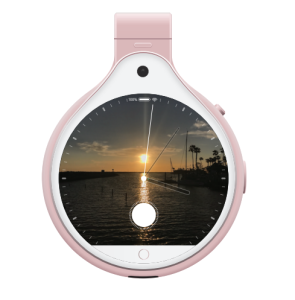 Live Mode supports live streaming to Facebook, YouTube and Twitter in addition to direct integration with Dropbox and Spotify.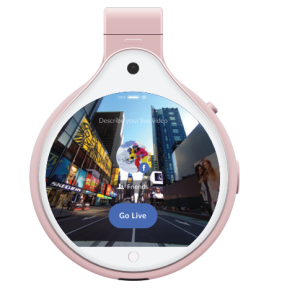 Camera Capture mode allows users to take High Definition video and photos quickly through the media button. The instructions are easy. Press once to take a picture; press and hold to begin and stop recording a video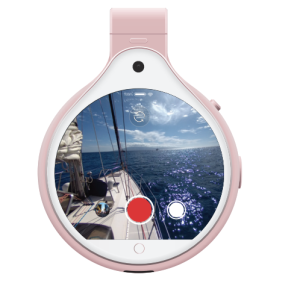 To access your videos, photographs and stories access the Gallery via the FrontRow app. You can view, share and download your content.
It is unfortunate that the exponential growth in technology has disrupted how the current family units communicate with each other and how the next generation interacts on-line instead of out doors. It is refreshing to see digital technology such as the FrontRow the Camera Re-invented will change this trend and redefine the way we communicate with each other.  Hopefully it will re-energize family and social interaction.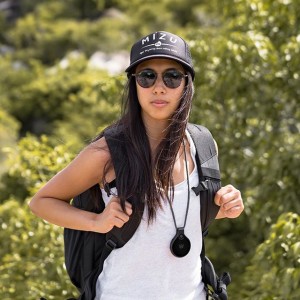 Features and Specifications
Dimensions H x W x H : 59.8 mm / 2.354″ x 70.3 mm / 2.768″ x 12.1 mm / 0.476″
Weight: 55 g / 1.94 oz
Display: 1.96 in. LTPS Round Touchscreen UI
Colors: Jet Black, Rose Gold
Microphone: Stereo Audio Capture
Speaker: 1W Built-in Mono Speaker
Connectivity: Bluetooth: 4.1 LE, Wi-Fi: 802.11b/g/n/ac, USB 3.0/2.0
Batteries:

Fast USB-C charge,
Battery life: Standby: 50 hrs, Recording: 1 hr 50 min – 2 hr

Camera

Main Camera: (8 MP) / f2.2; FOV: 148°±3°; Resolution: 1080p (1920 x 1080) – up to 2.7k
Reverse Camera: (5 MP) / f2.0; FOV: 85°; Resolution: 1080p (1920 x 1080) – up to 2k

Social Media Integration: Facebook, Youtube, Twitter
Ports: USB 3.0/2.0 Type-C; Power Method: USB (5V, 3V)
Memory & Storage: 2 GB RAM; 32 GB Storage
App:

FrontRow App
Operating System Compatibility: iOS 9.0+ and Android 4.4+
For more information or to acquire the: FrontRow
About Ubiquiti Labs
Ubiquiti Labs is the consumer electronics division of Ubiquiti Networks, Inc. (NASDAQ: UBNT). Ubiquiti Networks, Inc. currently focuses on 3 main technologies: hi-capacity distributed Internet access, unified information technology, and next-gen consumer electronics for home and personal use.