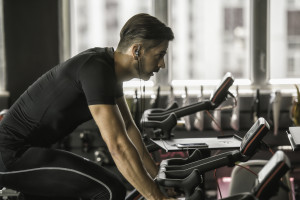 Any athlete knows that in addition to having the right equipment, that a great sound is optimal to motivate and push your training. The power of a pumped up playlist  will help push amateur and professional athletes to the next level. Before you lace up consider the latest in sport earphones from SOUL Electronics.
Run, skate, swim and push your workout with SOUL Electronics newest high quality earphones. The FLEX2 sport earphones deliver amazingly crystal clear sound. The earphones are equipped with dynamic drivers, 9.2mm speaker diameter and neodymium magnets for a powerful sound. At a minuscule 15g these earphones provide a light weight to wear but are a heavyweight in high performance audio.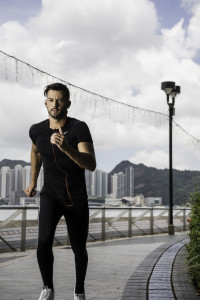 In addition to great sound, what is essential for any listening gear is that snug as a glove fit. Nothing is more irritating than earphones that are too loose and fall out or too bug and cause that uncomfortable pain. SOUL Electronics knows that everyone is different and ships with the FLEX2 sport earphones four different ear tip sizes (Large, Medium, Small, Extra Small) so that you can get that perfect custom fit.  The FLEX2  comes with interchangeable ear pieces and can also be wore in 3 ways adjusting to your workout requirements.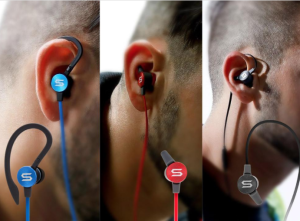 Available in black, blue and red, the FLEX2 comes also with a carrying pouch.  If you are looking to accelerate your workout to the next level then perhaps you should check out this great sport earphones.
Features and Specifications
Dimensions: 18W x 29H x 24D (mm)
Weight: 15g
Colors: Black, Blue, Red

Sensitivity: 92dB

Speaker Diameter: 9.2mm

Cable length: 0.5M – 20″

Frequency Response: 20-20KHz

Impedance: 16Ω

Operating keys: Answer / end key, volume control
IPX5 Water & Sweat Proof
Tangle Free Audio Cable
Washable Earpieces (Remote iPX2 and Earpiece iPX5)
Accessories: Sporty Carrying Pouch, Cable Clip
For more information or to acquire the: FLEX2 sport earphones
About SOUL Electronics
SOUL is a global leader in consumer electronics and manufacturing, with a rich history in delivery innovative technology and concepts including high quality audio, noise cancelling, and wireless products.