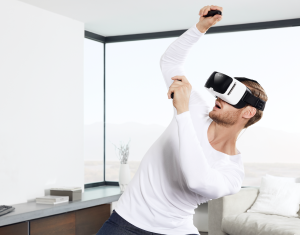 Virtual Reality has slowly migrated from the extreme to the mainstream over the last few years. Whether it be for work (i.e. training, education etc) or pleasure, some still question the practicality of leveraging VR in every day tasks or the quality of the solutions provide.  For Virtual Reality entertainment, typical complaints of avid gamers are VR games are ok, but have not reached the amazing category yet.
Our friends at ZEISS are aware of some of the challenges changing the mindsets of consumers and today have announced a product that will transform Virtual Reality mobile entertainment.
The ZEISS VR ONE Connect bridges the gap between PC-connected VR gaming and mobile VR by connecting the smartphone in the mobile VR headset to a gaming PC. The system allows users to connect and play games through SteamVR.  For those that are not aware, SteamVR is a 360 degrees, full room virtual reality system,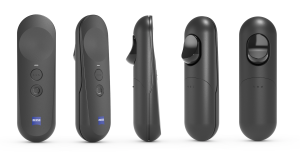 The ZEISS VR ONE Connect mobile solution is unique in that there is nothing like this in the VR  or mobile gaming space today. A USB cable connects the smartphone to a VR-capable computer, allowing the use of games and other content on the SteamVRTM platform. The two wireless 3DoF (degrees of freedom) controllers and the smartphone are linked via Bluetooth ®. Built-in sensors in the controllers, together with the three sensors of the smartphone, allow intuitive interaction with the VR environment and thus a seamless immersion in the virtual world.
For more information or to acquire the: ZEISS VR ONE Connect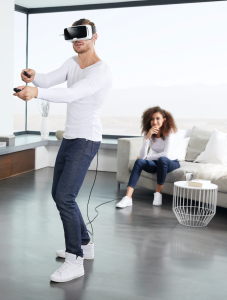 About ZEISS
ZEISS is an internationally leading technology enterprise operating in the optics and optoelectronics industries. The ZEISS Group develops, produces and distributes measuring technology, microscopes, medical technology, eyeglass lenses, camera and cine lenses, binoculars and semiconductor manufacturing equipment. With its solutions, the company constantly advances the world of optics and helps shape technological progress.