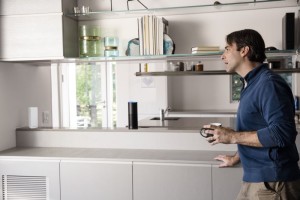 The Internet of Education is a valuable tool that connects students, educators and parents through social media, distance education and online web learning. At its basic form the internet provides students with a medium in which to submit papers, download course schedule and view class announcements and content.
That is why this year, in addition to purchasing low tech basics (i.e. pencils, papers) and the needed high-tech electronics (i.e. tablets, phones, batteries) you should consider upgrading your in-home internet connectivity. Our friends at Linksys have the perfect Internet of Education connectivity tools. The Linksys Velop WI-FI Home Mesh is a perfect Tri-Band system that provides 100% Wifi coverage throughout your home, dorm or apartment.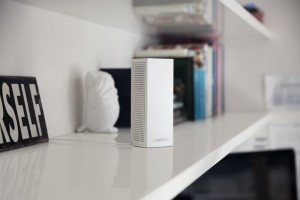 The Linksys Velop WI-FI Home Mesh Kit can cover up to 6,000 sq. ft. As you move through your home you seamlessly connect to the strongest signal with one network name (SSID) throughout your whole home. The Velop's modular design comes in 2 or 3 nodes which is customizable every home type, situation, and footprint. Compact in size, neutral in color, sleek in design the Velop is easy to place throughout the home whether it be in the kitchen, in your office or in the family room.
The Linksys Velop leverages the 802.11ac Wave 2 MU-MIMO (Multi-User, Multiple Input, Multiple Output) technology. MU-MIMO is changing the way wireless routers and devices communicate. Multi-User MIMO (MU-MIMO) sends and receives data to and from multiple devices simultaneously to increase speed and efficiency. Ideal for the ever connected home, whether gaming, streaming or simply browsing, users can control what they see with the option to prioritize Wi-Fi activities by assigning them to specific bands. The high-performance Wi-Fi System provides stronger/faster Wi-Fi supports up to 4 simultaneous data streams for 4K streaming and gaming on multiple devices.
As with other Linksys products you do not need to be a networking expert in order to set up the Linksys Velop WI-FI Home Mesh. The Linksys App automatically identifies the nodes to be set up. You can connect a second and subsequent nodes with a single tap in the app. The Linksys app provides an animated setup guide explaining the entire setup process, including Spotfinder technology for best placement.
So move forward this school year with straight A's. Leverage a strong Internet of Education connectivity with the Linksys Velop WI-FI Home Mesh. Surf faster for that important information, news, historical data, communication.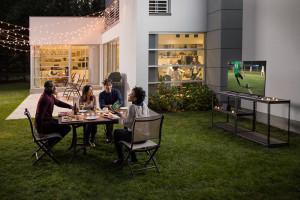 Features and Specifications
Dimensions L x W x H: 3.1″ x 3.1″ x 7.3″ per Node
Processor: 716 MHz Quad Core
Memory: 4 GB Flash and 512 MB RAM
Coverage: up to 6,000 sq. ft
LAN Ports: 2x WAN/LAN auto-sensing Gigabit Ethernet ports
Antennas: 6x internal antennas and high powered amplifiers
Speed (Wireless): Simultaneous Tri-Band (2.4Ghz + 5GHz + 5GHz)
Wi-Fi Protected Set-up: Yes
Wireless Standard: 802.11a/b/g/n/ac
App: Linksys Wi-Fi App compatible with iOS 8.0+ and Android 4.0.3+
Beamforming: for 2.4 GHz and 5GHz bands
For more information or to acquire the: Linksys Velop WI-FI Home Mesh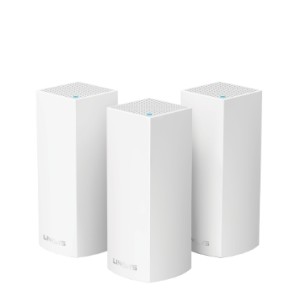 About Belkin International
At Belkin International, we create products that help people realize the power of technology and make people's lives better, easier and more fulfilling. This has been Belkin's mission since our inception in 1983. Belkin International has three brands – Belkin, Linksys and WeMo – to enhance the technology that connects us to the people, activities and experiences we love