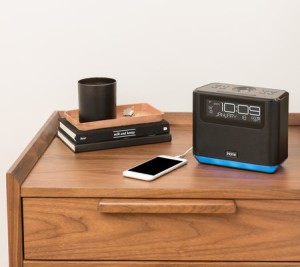 The first week of back to school always provides challenges in getting back into the routine.  The biggest of the demands is getting up in time to make it to class.  A study published this year in the Journal of Scientific Reports linked irregular sleep patterns with poor academic performance.    Within the report according to Charles A. Czeisler, physician and sleep researcher "Regular sleep and adequate sleep is the best secret to student success."
Like many others, I utilize my mobile phone as an alarm clock.  Unfortunately, in addition to the glowing screen in the dark and getting up early in order to dive for the phone, the morning after I don't feel refreshed and in some cases feel even more tired.
Looking to replace my mobile phone and upgrade from the traditional alarm clock i turned to the iHome iAVS16 clock. Simplistic in design iHome has taken #Smart Technology into your bedroom.
The iHome iAVS16 integrates Amazon's smart Alexa Voice Service (AVS) with Far Field voice capability to add intelligent voice control. This means that in addition to being able to control the alarm clock with its physical snooze/music control buttons on top the end user can turn the alarm on and off, set daily alarms and other not so traditional options (i.e. checking the weather, stream music, listening to the news) with simple voice enabled commands.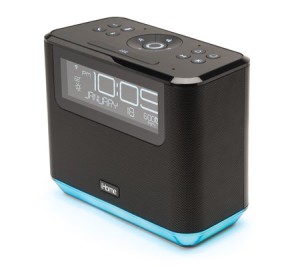 I like some of the geek-enabled features, including:
The time setting on the iHome iAVS16 can be synched via the Network Time Protocol servers in the internet.
You can customized the smart button to control any of the iHome SmartPlug products including iHome iSP5
The iHome iAVS16 can control hundreds of smart home devices from iHome, Nest, Wink, SmartThings
The iHome iAVS16 also provides accent lighting, a Speakerphone with digital voice echo cancellation and talk/end controls and a USB port for charging mobile devices.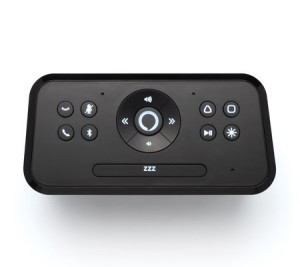 Here's hoping the  iHome iAVS16 provides me with many nights of deep sleep and even more days with Smart Technology fun.
Features and Specifications
Dimensions L x W x H : 7.45″ W x 5.79″ H x 3.55″ D
Weight: 2.57 lbs
Materials: PC free sheet with matte finishing
Color: Black background with PMS Cool Gray
Connectivity: Bluetooth wireless audio
Power: Universal 100-240V AC adaptor
Features:

Built-in Amazon Alexa Voice Service (AVS) with Far Field voice capability
Accent Lighting
Universal 2.1 amp USB port for charging mobile devices
For more information or to acquire the: iHome iAVS16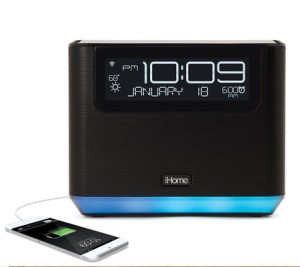 About iHome
iHome was established in 2005 as a division of SDI Technologies, a company with over 60 years of consumer electronics innovation. For more information on iHome and its products, visit ihomeaudio.com