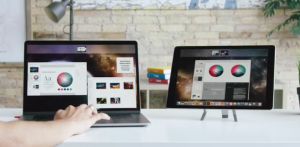 Anyone who has migrated from a single to a dual display monitor configuration has seen the power and intrinsic advantages of having a second monitor. Two monitors enable you to simply run multiple applications and extend your workspace optimally. Instead of pressing Alt+Tab to switch between screens, you can view, edit and interact seamlessly between multiple programs.
Although there are numerous advantages, the impact of the additional waste generated in our consumer landfills is a great concern to the environment. Electronic or E-waste is rapidly increasing. The severe environmental and health impacts of computer displays in our landfills has been well documented. However, if we were to buy another monitor solely based on a lower (overall) environmental footprint, which would we choose?
Our friends at Astropad have come up with a great way to provide us with a second display, while reducing the impact on our wallet and what goes into our landfill. The Luna Display is a small, portable high-tech solution that will turn your iPad into a second wireless display for your Mac. At the size of a USB, the Luna Display requires a Mac running macOS 10.10, Yosemite and is compatible with any MacBook Air (2012+), MacBook Pro (2012+), Mac mini (2012+), iMac (2012+), Mac Pro (Late 2013).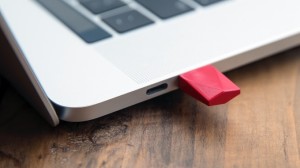 To use the Luna Display simply:
Connect your Mac and iPad to the same WiFi network or via USB.
Plug the USB-C or Mini DisplayPort dongle into your Mac
Download the Luna Displayapplication for Mac and iOS
Once the app is enabled on both, the Mac client will immediately find your iPad and query you to connect. After that, the iPad will immediately be recognized as a second screen.
Luna harnesses the raw power of your graphics card, giving you the full benefit of its graphics acceleration. The amazing thing about the Luna Display is that it fully supports external hardware including external keyboard, the Apple pencil, wireless/bluetooth mouse etc.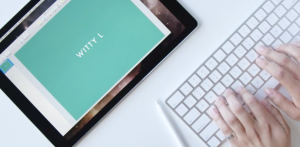 For those who are interested in purchasing the product, Astropad is funding the Luna Display on Kickstarter.
Unfortunately, despite the increase in awareness, most electronic devices end up sitting in landfills. Environmentally conscious technology such as the Luna Display can change the way we think and utilize technology.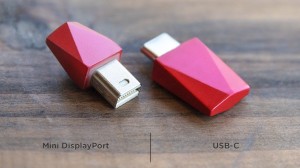 Features and Specifications
Dimensions: Size of a USB dongle
Connectivity: WiFi
App: Luna app
Compatibility: Works on any Mac running macOS 10.10+,Works with any iPad iOS 9.1+
Zero Lag: Harness the raw power of your graphics card for a virtually lag free experience
Crystal Clear: Luna delivers stunning image quality without any glitching, artifacting or blurriness
Status: Seeking funding on Kickstarter, eta May 2018 (for some countries)
For more information or to acquire the: Luna Display
About Astropad
The company behind Luna — was founded by two ex-Apple engineers: Matt Ronge & Giovanni Donelli. In 2015 we launched a tool designed for creative professionals called Astropad.